WebJunction Event Archives
To view and register for upcoming WebJunction webinars, go to: WebJunction Events Calendar
Archived webinars are sorted below by date with the most recent webinars on top.  You may also use the links at right to browse these and other webinars by topic.
WebJunction's catalog of courses and webinar archives on library topics is now open to all library workers and volunteers across the nation. A certificate of completion is provided after you have completed any course or webinar that you enroll in from the catalog. Go to the WebJunction Course Catalog »
Note: Some older archives are available only through WebJunction Events Archives; these will not provide a certificate of completion.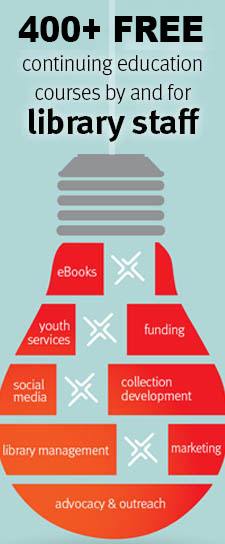 ---
Leadership
Staff Training
Library Service
Technology
Programs