WebJunction Webinar Calendar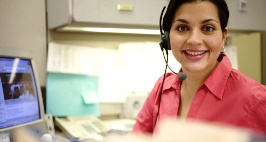 Join us for free webinars that allow you to meet and learn from library leaders and practitioners. Anyone who has an internet connection can attend and participate in a WebJunction webinar! The webinars are all recorded and made available for you to watch in the WebJunction Course Catalog.

WebJunction's catalog of courses and webinar recordings on library topics is now open to all library staff and volunteers. A certificate of completion is provided after you have completed any course or webinar you enroll in from the catalog. Go to the WebJunction Course Catalog »
Show details
05 August 2021
Explore the SOAR model as a strategy for developing asset-oriented initiatives as a step toward developing a more community-centered library.
Show details
17 August 2021
The OurStoryBridge project has released a free toolkit of resources for libraries to create online, three-to five- minute oral histories.
Show details
22 September 2021
Learn about Your Money, Your Goals, a comprehensive tool created by the Consumer Financial Protection Bureau, to help empower people in your community who are developing financial knowledge.