Beyond Food for Fines: Libraries, Food Banks and Feeding America
This webinar presented in collaboration with Feeding America, provides strategies for libraries to partner with food banks to address community food insecurity.
This event has passed.
In the United States, 1 in every 8 people face hunger. Food insecurity affects 42 million people and impacts every county in America, and libraries are increasingly involved in helping to fight hunger in their communities. Join us to hear how Feeding America, the nation's largest domestic hunger-relief network, a food bank, and a public library, are all helping to fight hunger. Learn how to assess food security and needs in your area and how to grow community awareness and understanding about hunger through programming or resources. Providing meals can become a key component of library programming, even serving as an incentive for families and children to attend. Explore a range of opportunities to address community hunger needs year-round, and learn how to reach out and engage with local food banks to connect patrons to food.
Presented by: Christina Martinez, Program Manager, Feeding America; Kaia Keefe-Oates, Feeding America Child Hunger Corps Member, Northern Illinois Food Bank, Geneva, IL; and Elizabeth Lynch, Teen Services Coordinator, Addison Public Library (IL)
Tweet: #wjwebinar
Access Recording
Webinar Attachments
Related Resources and Links
Date
01 November 2017
Time
3:00 PM – 4:00 PM
Eastern Daylight Time, North America [UTC -4]

Webinar presenter Christina Martinez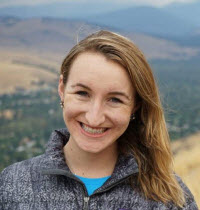 Webinar presenter Kaia Keefe-Oates

Webinar presenter Elizabeth Lynch