Transforming School Library Practice: A School Librarian's Information Shelf
: 
The Student-Centered Library
The modern school library has become so much more than a place for quiet study or to check out books. Those important activities continue, but school librarians have expanded their engagement with students in ways that nurture curiosity and creativity and place control of learning in the student's hands. Through redesigning physical space and using strategies to get students excited about reading and learning, school librarians are having a big impact on students' educational trajectories.  
Learn about putting the student at the library's center by:
Redefining the physical space

Applying the principles of connected learning, object-based literacy, creating a culture of reading, and other student-focused strategies
Exploring school and public library partnerships to increase capacity and opportunities
Learn how to get the most out of the School Librarian's Information Shelf in this recent webinar
Show details
23 May 2023
Join this webinar for an introduction to the School Librarian's Information Shelf and to learn more from practitioners who have applied transformative practices to their school libraries.
Time: 3:00 PM – 4:00 PM Eastern Daylight Time, North America [UTC -4]
This event has passed. View the archive.
"From 2015-2019, our library was used as a classroom and for detention only. It was neither a modern information space nor a modern learning space. After completing this project, it has become the place everyone wants to use. We hosted over 32 events or programs in the library, including school board meetings, Maker Nights, and teacher trainings all during COVID."
TSLP grantee Angelica Spreen
Librarian, Wahluke School District, WA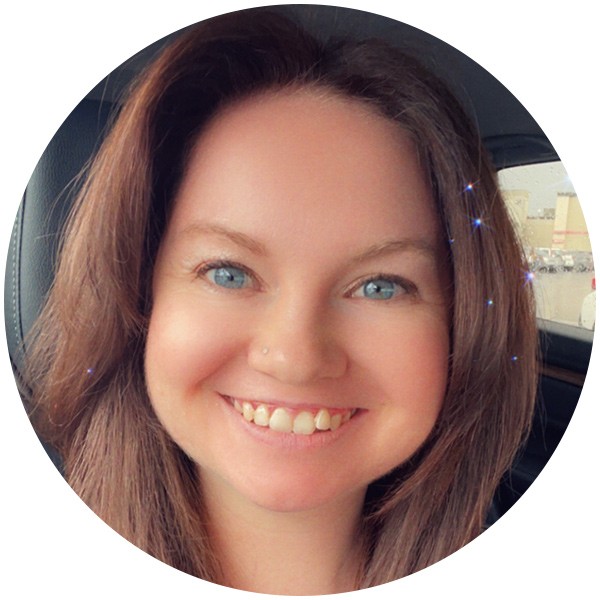 Creating Interactive Spaces 
The arrangement and design of a school library's physical space can help to shape student learning. This presentation offers a framework for conceptualizing and implementing Connected Learning principles in your school library—especially around makerspaces—to promote engagement, inspiration, flexibility, mentorship, and equity. A variety of examples from across school and public libraries provide innovative ideas and explore common constraints to develop successful, impactful learning spaces.
Web
Toolkit for Creating Smart Spaces
Drawn from a study looking at how libraries can reimagine their spaces to support active learning, this toolkit offers school librarians a variety of approaches and strategies for encouraging exploration and play. In particular, look at these two sections:   
Strategies for Student-Centered Learning
Video
Student-Centered Programming – TuesD Chambers and Rebecca Wynkoop (33:40)
Two school librarians—one high school, one middle school—share their approaches for developing and sustaining a student-centered library. Four concepts lie at the core: Building community; making space for all students; programming for all students, not just readers; and using social media to promote and connect what students are doing in the library. The video is packed full of accessible, innovative programming ideas that appeal to young people's interests and provide a variety of access points for engagement with the library. Check out #thisistheirlibrary to see some of these creative ideas!
Video
Designing Connected Learning Programs via School Libraries – Mega Subramaniam (32:37)
This video offers an accessible, in-depth background on the concept of HOMAGO (Hanging Out, Messing Around, and Geeking Out) and its evolution into the Connected Learning Framework. Examples from both public and school libraries offer ways to apply this student-centered framework to develop learning-rich programs about a variety of subject areas. This video also offers an introduction to the research-based ConnectedLib Toolkit that offers librarians a variety of resources and information regarding how to serve youth through a Connected Learning approach, including community-centered services, mentoring, assessment, and more. 
Resources highlighted in the video:
Video
Creating a Culture of Reading – Leslie Preddy (35:53)
Part of centering students in your school library is creating a culture of reading. Leslie Preddy's video presents straightforward tips to do this through developing reading relationships and being role models. Her innovative, one-off ideas demonstrate how this work can be manageable and impactful for students, parents, and teachers. Preddy emphasizes inspiration, adaptation, and refinement to individualize these ideas for your community. 
Resources highlighted in the video:
Yamada, Kobi, and Mae Besom. What Do You Do with an Idea? Seattle, WA: Compendium, 2014.
Spires, Ashley. The Most Magnificent Idea. Toronto, Canada: Kids Can Press, 2022.
Video
See Think Wonder – Stories That Move: Visible Thinking Routine (3:59)
The "See, Think, Wonder" framework offers educators a way to teach object-based literacy, which refers to learning to read and understand an object. This kind of literacy is less common outside of museums but provides children with a roadmap for recognizing objects as containers of information. The printed resources explain the nature and use of See, Think, Wonder for application in school libraries. A short video offered by Stories That Move provides an explanation of how to implement this framework and encourages educators to give learners the time to deeply examine and explore an object. 
Resources highlighted in the video:
School and Public Library Partnership 
Video 
Public Libraries as Partners in Learning – Liz McChesney (36:04)
Liz McChesney's video is chock-full of recommendations and ideas on how public and school libraries can work together, partner, and learn from one another to support children's reading and learning development. Using the Chicago schools and libraries as a case study, McChesney presents ideas for building successful school and public library partnerships, promote summer learning, and expand opportunities for children and families to read and learn in unexpected places, such as laundromats. Key tips include starting small, deciding on formal and tangible goals, and being accountable.
PDF
Public Library & School Library Collaboration Toolkit
Developed in collaboration with AASL (American Association of School Librarians), ALSC (Association for Library Service to Children), and YALSA (Young Adult Library Services Association), this toolkit explores several topics related to the purpose behind school and public library partnerships. The toolkit offers examples of successful partnerships, contact information to learn more, and ways to sustain partnerships once they are underway. Resource lists and citations offer additional sources of information.
Web
Leaders Library Card Challenge
The Leaders Library Card Challenge, initiated by President Obama as part of his ConnectED initiative in 2015, provides another example of how school and public libraries can partner to ensure student success. Since then, more than 100 library systems in North America have taken part in the Challenge, providing library cards to 3 million children, many of whom had not previously had a library card. Moreover, the Challenge worked to build connections between school leaders and public libraries that can support student success at the community level. This web page offers background information on the Challenge as well as a Strategic Guide to aid with messaging for key stakeholders. 
Community engagement
Where do you go for inspiration? Invigorate your community engagement efforts with advice from library leaders.