Understand Active Learning and Community-driven Spaces
WebJunction
/
26 January 2021
Libraries have long been hubs of lifelong learning for all ages. Active learning takes this mission to a more collaborative and engaged level. Starting from some straightforward backbone principles, there is an innovative spectrum of spaces and services that promote active learning for your communities.
Active learning in libraries follows some general principles and takes a variety of forms. 
The Power of Active Learning: Smart and Innovative Library Spaces (pdf)
See a range of active learning spaces and programs that libraries have created for patrons of all ages. It's not all "makerspaces."
Placemaking for Libraries (external site)
The Project for Public Spaces has worked with libraries to apply their community-centered placemaking principles.

Eleven Principles for Creating Great Community Places (external site)
The Project for Public Spaces has eleven concise principles to guide your implementation of engaging library spaces.
Family and All Ages Programming for Active Learning (pdf)
The Smart Space is ripe for bringing together community members of all ages to engage in active learning—and it doesn't have to cost a lot.
Photo: Lego program in the James Kennedy Public Library (IA) Smart Space; used with permission

---
The Smart Libraries Create Smart Spaces project was made possible by support from OCLC and a National Leadership Grant (project number LG-80-16-0039-16) from the Institute of Museum and Library Services. The Association for Rural and Small Libraries was implementation partner for the project.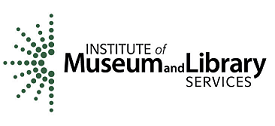 Toolkit for Creating Smart Spaces
WebJunction offers a toolkit to help you re-envision your library's place as a center of community learning. Explore more of the Toolkit for Creating Smart Spaces.