Small Libraries Create Smart Spaces
In 2019 OCLC received a supplemental grant from the Institute of Museum and Library Services allowing for a second iteration of Small Libraries Create Smart Spaces, led by OCLC's WebJunction program. A new cohort of 15 small and rural public libraries from across the US worked with their communities to reimagine and reconfigure their libraries into smart spaces for active learning. Participating libraries received guided orientation over a 15-month period, as well as sub-grants to support the creation of their new spaces and services.
What's a smart library space?
Smart library spaces are designed to meet the needs and desires of diverse communities. Smart spaces are where discovery and community intersect, fostering social connection among people of all ages by providing active learning that encourages exploration and play. Participating libraries engaged community members throughout the process of discovering their interests and involving them in design and construction of the physical spaces and delivery of programming for active learning.
Find out how the first cohort of Smart Space libraries made space for active learning. You can do it too!
The program was made possible by support from OCLC and a National Leadership Grant (project number LG-80-16-0039-16) from the Institute of Museum and Library Services. The Association for Rural and Small Libraries was the implementation partner for the duration of the project; the Project for Public Spaces provided implementation support in the first round.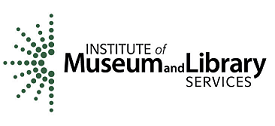 Toolkit for Creating Smart Spaces
WebJunction offers a toolkit to help you re-envision your library's place as a center of community learning. Explore more of the Toolkit for Creating Smart Spaces.