Improving Access to Civil Legal Justice through Public Libraries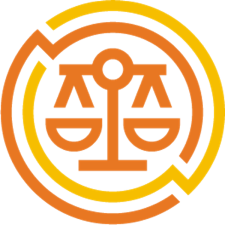 WebJunction and the nonprofit organization Legal Services Corporation have partnered to design and deliver free, national online training for public library staff that will strengthen access to civil legal justice through public libraries.  
Closing the justice gap
Barriers to civil legal justice disproportionately affect low-income people in the U.S., creating the justice gap—the divide between the civil legal needs of low-income people and the resources to meet those needs. Though legal issues can be intimidating for library staff, public libraries are well positioned to help reduce the justice gap by providing more access points to legal information and services.

Improving Access to Civil Legal Justice through Public Libraries is a grant-funded training initiative that will strengthen library staff's knowledge and ability to help identify when there is a civil legal issue at play and to direct library users to relevant, helpful information to narrow the justice gap in their communities.  
Legal Aid Organizations and Law Libraries Partner with Public Libraries
Public libraries partner with legal aid organizations and law libraries to support efforts to improve access to civil legal justice. Explore ways to help initiate partnerships with public libraries:
Project dates:
Topics covered by the training: 
Understanding the role of public libraries in addressing the justice gap
Recognizing the difference between legal information and legal advice
Conducting the legal reference interview; addressing patron stress and anxiety
Reviewing and strengthening your library's civil legal reference collection
Examining commonly addressed and important civil legal topics, including family, housing, veterans, and consumer issues
Exploring trusted local- and state-specific online self-help resources
Identifying and cultivating relationships with local organizations that offer legal aid, legal referrals
How can I stay up to date on the project?
New information about the project will be posted on Facebook, Twitter, and through our newsletter, Crossroads. Please feel free to print and share an informational postcard about the project (pdf) with your networks. Email project coordinator Brooke Doyle at any time with questions, ideas, or feedback: doyleb@oclc.org.
About Legal Services Corporation (LSC)
LSC is a publicly funded, 501(c)(3) nonprofit corporation established by the United States Congress. It seeks to ensure equal access to justice under the law for all Americans by providing funding for civil legal aid to those who otherwise would be unable to afford it.  
This project is made possible in part thanks to financial support from these organizations: