Resources for Advancing IDEAs (Inclusion, Diversity, Equity, Accessibility): A New Blog Series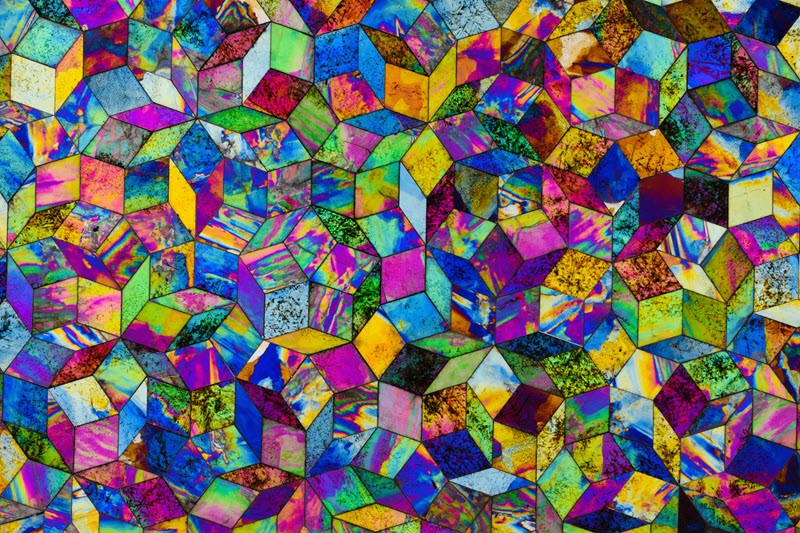 A new blog series shares resources and learning opportunities for library staff Advancing IDEAs (Inclusion, Diversity, Equity, and Accessibility). Twice monthly, series editor Jay Weitz compiles a collection of information, stories, and tools on timely IDEAs topics and publishes them on Hanging Together, the blog of OCLC Research. You can subscribe to receive the latest Hanging Together posts to your inbox twice monthly.  
Resources collected in this series include book lists, interviews and articles, webinars, and toolkits produced by a variety of sources that address topical subjects—such as Pride displays and other LGBTQ book lists—and issues that are top-of-mind for library staff, such as intellectual freedom and book bans. Below are a few excerpts from three recent editions of Advancing IDEAs, published 14 June, 28 June, and 12 July 2022.
Accurate representation of Indigenous children
The Oregon Library Association (OLA) Diversity, Equity, Inclusion, and Antiracism Committee presents the third episode of its new podcast, Overdue: Weeding Out Oppression in Libraries. The episode, entitled "Making Space for Accurate Representation with Dr. Debbie Reese," features Dr. Reese, a Nambé Pueblo writer and scholar who has maintained her American Indians in Children's Literature blog since 2006. She talks about her work providing "critical analysis of Indigenous peoples in children's and young adult books," the importance of accurate representation, and how library workers can support Indigenous children with collection development, displays, cataloging, and more. Committee co-chair Ericka Brunson-Rochette, Community Librarian at the Deschutes Public Library of Bend, Oregon; and Kristen Curé of Oregon's Springfield Public Library conducted the interview with Dr. Reese on 1 April 2022.
Services for autistic students
A free Infopeople webinar from Project ENABLE, "Library Service for All: Current Trends in Library Programs and Services for Autistic Children and Teens," was presented June 21 (recording now available). Discussion focused on "what autism is through the lens of neurodiversity, and how characteristics of autism may manifest in the library environment." Library practices have been evolving along with changes in technology to better serve autistic students. Dr. Amelia Anderson, Assistant Professor of library science at Old Dominion University in Norfolk, Virginia, and Sue Kowalski, Middle School Librarian at Pine Grove Middle School in East Syracuse, New York, presented.
New LGBTQ books
Emily Pullen, New York Public Library Reader Services Coordinator, pulls together a dozen suggestions of "New LGBTQ Fiction for Pride 2022," which includes literary fiction, science fiction, romances, mysteries, and short stories. If you prefer history, essays, memoirs, and other nonfiction, she's got a separate dozen ideas for "New LGBTQ Nonfiction for Pride 2022." Pullen writes, "We are fortunate to be living in a golden age for LGBTQ literature."
Black Music Appreciation Month
Maureen Schlosser reminds us of another United States commemoration in June, writing "5 Picture Books to Honor Black Music Appreciation Month" in Knowledge Quest, the journal of the American Association of School Librarians. The books include Your Legacy: A Bold Reclaiming of Our Enslaved History, written by Schele Williams, illustrated by Tonya Engel; Stompin' at the Savoy: How Chick Webb Became the King of Drums, written by Moira Donohue, illustrated by Laura Freeman; Nina: A Story of Nina Simone, written by Traci N. Todd, illustrated by Christian Robinson; King of Ragtime: The Story of Scott Joplin, written and illustrated by Stephen Costanza; and R-E-S-P-E-C-T: Aretha Franklin, the Queen of Soul written by Carole Boston, illustrated by Frank Morrison.
Pride and censorship
American Library Association's 16 June 2022 publication of Read Alert: A Booklist Newsletter brings together articles for Pride Month: a baker's dozen "Queer Romance Novels" (page 10), 10 audiobooks featuring "Trans and Nonbinary Narrators" (page 17), and 19 young adult romances for Pride in "Love is Love" (pages 20-21). There are also links to American Libraries advice on "Standing Up for Intellectual Freedom: Managing all stages of the book challenge process," by Andy Gooding-Call, Librarian for the Merrimack Valley Library Consortium in North Andover, Massachusetts; and "Collections under Fire: When the culture war comes for the school library," by Nancy Jo Lambert, Librarian at a public high school in northern Texas.
Expungement clinics
Worcester County Library in Snow Hill, Maryland, offers "How to Run an Expungement Clinic at Your Library" along with related resources. Expungement, "the process by which a record of criminal conviction is destroyed or sealed from state or federal record," helps to clear away legal impediments to employment by connecting users with pro bono lawyers who can assist in the process.
"Standing Up for Intellectual Freedom"
Andy Gooding-Call, Librarian at the Merrimack Valley Library Consortium in North Andover, Massachusetts, recommends six American Library Association publications to help institutions deal with various challenges to intellectual freedom. In "Standing Up for Intellectual Freedom," Gooding-Call cites resources about banned materials, displays and meetings rooms, and training library staff to weather the legal storms.
---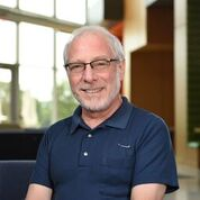 Jay Weitz, series author, is the Senior Consulting Database Specialist in the Membership and Research Division of OCLC. Jay has long been involved in WorldCat bibliographic quality control and record matching, OCLC-MARC validation, the Member Merge Project, the Virtual AskQC Office Hours, and the maintenance of OCLC's Bibliographic Formats and Standards.
The Advancing IDEAs series is published on Hanging Together, a blog where researchers at OCLC share updates about progress on projects, research-related activities, and everything we're learning along the way. Explore more content and subscribe to receive the latest blog posts delivered to your email twice monthly.