Improving Access to Civil Legal Justice through Libraries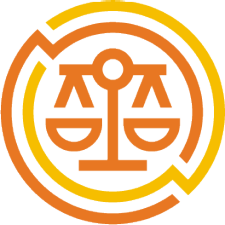 Training public library staff to better close the justice gap in their communities by connecting people in need of civil legal help to reliable information, resources, and services
National Training Initiative
Through OCLC's partnership with Legal Services Corporation (LSC) and consultation from law librarians, WebJunction designed and delivered national training for U.S. public library staff to strengthen their ability to identify civil legal issues and connect community members to relevant information and resources. By the project's completion in June 2021, more than 1,000 library staff had enrolled in or completed the four-part course series, Creating Pathways to Civil Legal Justice. The courses remain freely available on demand through WebJunction's Course Catalog.

More Knowledgeable, Confident Library Staff
The project's final evaluation showed that 91% of staff who completed the training felt more confident, and 84% felt more knowledgeable about recognizing the difference between giving legal advice and legal information. Additionally, 85% felt they had learned how to identify a patron's specific legal issue, while 77% felt more confident in conducting a reference interview toward that identification. 
Key Resources
Learn more about the role libraries can play in providing access to civil legal justice in this 9-minute presentation by Betha Gutsche, WebJunction Programs Manager:
Libraries help close the justice gap

The local library is a familiar, reliable, and trusted source of information and resources for many community members. Public libraries can help to close the justice gap by offering an access point and helping people navigate the complexities of legal information and services. But it can be challenging for library staff to discern when a civil legal issue is in play and to know how to give information without veering into advice. WebJunction designed the training to help libraries understand how to conduct the reference interview in these situations and how to build relationships with law libraries and local organizations that offer legal aid.
Stay up to date
While the project concluded in June 2021, we will continue to follow the topic of civil legal justice. New content will be posted on WebJunction under the legal reference topic, and featured on Facebook, Twitter, as well as in our e-newsletter, Crossroads. The self-paced courses continue to be available for free in the WebJunction Course Catalog.
This project was made possible in part thanks to financial support from these organizations


About Legal Services Corporation (LSC)
LSC is a publicly funded, 501(c)(3) nonprofit corporation established by the United States Congress. It seeks to ensure equal access to justice under the law for all Americans by providing funding for civil legal aid to those who otherwise would be unable to afford it.  
Photos courtesy the Cleveland Public Library and The Legal Aid Society of Cleveland, who partner in providing monthly legal clinic hosted at the Cleveland Public Library.
From Theory to Practice
Upon completing the Creating Pathways to Civil Legal Justice courses, Gemma Rose, Librarian at Volusia County Public Library, created resource guides for library staff ("lib guides") on civil legal needs for all the libraries in her system, and organized a well-attended Facebook Live event with the head of the Veterans Administration in her county. The informative session covered benefits veterans might be unaware of, such as small grants for starting up a business, and encouraged them to apply.