Eviction Resources for Libraries
WebJunction
/
17 November 2021
Housing insecurity is widespread, in part due to unemployment and related financial issues during the COVID-19 pandemic. The civil legal process of eviction is complex and can be confusing to renters and landlords alike. People experiencing eviction may have difficulty finding safe and decent housing options; become separated from families, jobs, and schools; and face poor health outcomes (Cost of Eviction Summary Report). Eviction can have far-reaching and long-lasting effects.
Libraries are well positioned to provide access to legal information that is particularly helpful during the early phases of the eviction process. By leveraging their reference skills and partnering with law libraries and legal aid services, library staff can help patrons understand their options and navigate legal services. As part of its Improving Access to Civil Legal Justice initiative, OCLC's WebJunction is partnering with Legal Services Corporation to collect resources that focus on strengthening library staff's ability to respond to eviction questions with confidence.
Courses: Creating Pathways to Civil Legal Justice
If legal reference is new to you, WebJunction offers a series of four self-paced courses that will strengthen your knowledge and ability to identify when there is a civil legal issue at play and direct library users to relevant, helpful information and services. These courses, developed as part of the Improving Access to Civil Legal Justice initiative, are foundational for providing reference on eviction issues.   
Self-paced Courses
Creating Pathways to Civil Legal Justice
If legal reference is new to you, WebJunction offers a series of four self-paced courses that will strengthen your knowledge and ability to identify when there is a civil legal issue at play and direct library users to relevant, helpful information and services.
Navigating Civil Legal Issues of Natural Disasters
Building on its Creating Pathways to Civil Legal Justice foundational course series, WebJunction is launching this new set of courses which address how libraries can support the civil legal information needs of patrons that arise in a natural disaster, including those related to eviction.
Watch Event Recordings

Understanding Eviction and How Libraries Can Help
View the recording for this webinar to understand the current state of the eviction crisis, recognize the basic stages of the process, and discuss options for preventing evictions through rental assistance. With presenters Kristin Wong, Financial Analyst, Consumer Financial Protection Bureau and Rent Content Lead, Federal Housing Help Portal; and Deb Hamilton, Strategic Services Librarian, Pikes Peak Library District (CO).
Libraries and Eviction: Continuing the Conversation
Building on the webinar, this special interactive session provides an opportunity for attendees and guest panelists to share questions and experiences about how libraries are assisting patrons facing eviction.
Libraries and Eviction: Further Questions and Answers
WebJunction offered another special session to provide the opportunity to share questions and experiences about how your library is assisting patrons facing eviction. A special partnership was highlighted, between between Richland Library (SC) and the NAACP, where library staff serve as housing navigators, playing a triage role in the housing instability crisis in their area.
Libraries Learn from Eviction Focus: Summarizes the above three events and answers outstanding questions from library staff.
Key Resources
While the details of the eviction process are determined by state, county or local laws, the general phases of eviction are consistent. This document provides an excellent overview, with particular attention to the earlier phases when eviction is more preventable.
For background information on the eviction process in the courts, see these LSC briefs:
Eviction Reference Q&A (pdf)
A collection of questions and answers gathered from library practitioners who attended WebJunction events focused on eviction.
Glossary of Eviction Terms  
This glossary defines key terms in the eviction process in plain English.
Consumer Financial Protection Bureau (CFPB) Resources: Helping Patrons with Rental Assistance
This job aid on CFPB resources is for library staff assisting patrons (both renters and landlords) who are inquiring about or applying for rental assistance through the federal Emergency Rental Assistance (ERA) program.
Customizable Eviction Flyer for Patrons (pdf)
This flyer uses plain English to summarize the phases of eviction for patrons and includes places for you to fill in your library's contact information as well as referral information for local eviction resources.
Finding Local Information
Housing and Eviction Resources
These national organizations provide search tools to identify local resources related to housing and eviction.
LSC Eviction Laws Database
The Legal Services Corporation has partnered with Temple University's Center for Public Health Law Research to create the Eviction Laws Database, a comprehensive online tool that allows users to explore the entire legal process of eviction – from pre-filing to post-judgment – in communities across the country. Use the job aid (pdf) and video to learn how to use Legal Services Corporation's eviction laws database.

Consumer Financial Protection Bureau: Find rental assistance programs in your area
Search for the state, county, and/or tribal program(s) that apply to the renter's or landlord's community.
U.S. Department of Housing and Urban Development
Housing Counselors
Call the interactive voice system or search for a local housing counseling agency to get free or low-cost advice on renting, default, foreclosure avoidance, credit issues, or reverse mortgages.

Rental Assistance
Find rental assistance in your state.
Just Shelter
Provides a search tool by state to locate community agencies that are working to preserve affordable housing, prevent eviction, and reduce family homelessness.
If you cannot find programs in your area, call 2-1-1 or your local housing authority for assistance.

Housing Help for Specific Populations
USA.gov Housing Help 
Find housing resources for specific audience groups, including seniors and Native Americans.
VA Assistance to Help Avoid Eviction
Special focus on support for veterans struggling to pay rent, utilities, or other housing costs; Also find free legal clinics near you on the VA Office of General Counsel's website.

Legal Assistance
LawHelp.org
Find free legal aid programs by state; most state legal aid agencies will have resources addressing housing and eviction.
American Bar Association
City and state search tools to find free legal aid or lawyer referrals. Contact the self-help office or the clerk at your local court; some will have navigator programs or a referral desk and will likely welcome the library's assistance in getting accurate evictions information into people's hands.
Eviction and Moratoria Statistics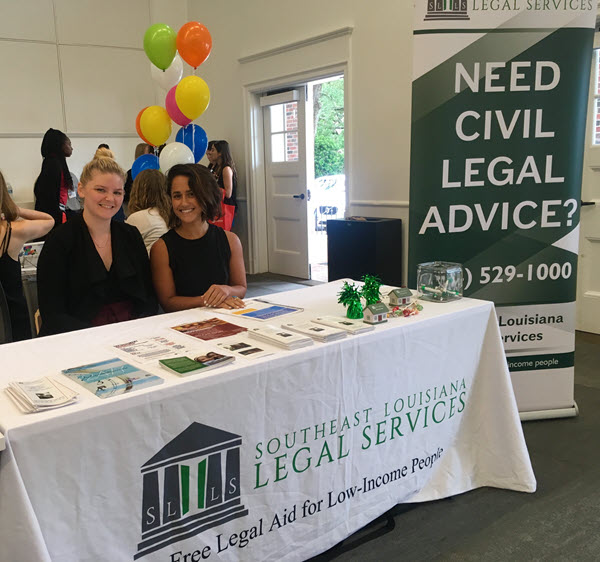 Legal Services Corporation (LSC) Eviction Tracker
Provides access to multi-year trend data on evictions filings and related information for 900 counties in 22 states across the United States. Use the LSC Eviction Tracker Job Aid to explore trends in your area.
Eviction Lab Tracker
Tracks weekly eviction filing data since March 2020 for 6 states and 31 cities.

NOLO Emergency Bans on Evictions and Other Tenant Protections Related to Coronavirus
Scroll down for state specific eviction information and note the date the information was updated, at the bottom of the page.

Other local areas have their own trackers including: Atlanta Region Eviction Tracker and Oklahoma Court Tracker
If the above websites do not provide the data you seek, ask your local courts for eviction statistics and information on local or state moratoria.

Additional Resources
The Justice Center, Landlord/Tenant Videos
These short animated videos cover key topics in plain English and Spanish. Some content is specific to Colorado. Topics include: reasonable accommodations and modifications in housing; crucial conversations with your landlord; and best practices for landlord/tenant communication.
Enterprise Community Partners has published, Home for Good: Strategies to Prevent Eviction and Promote Housing Stability, a holistic view of the ways to prevent or reduce the long-term harms of eviction, from upstream approaches to non-court interventions that create a stable housing environment for residents and housing providers. See also Five Ways to Stop Evictions Before They Happen.
Maximize Partnerships
Connect with your local bar association and discuss setting up a "Lawyer in the Library" program with a housing and eviction focus.
Share these flyers with potential partners to make the case for working with your library:
Explore these partnership examples featured on WebJunction:
These resources were developed in part thanks to financial support from the Legal Services Corporation and OCLC. For additional resources, see our Legal Reference topic page.