Going Deeper with Social Media
Part 3 in the Libraries and Social Media webinar series, jointly hosted by WebJunction and TechSoup.
Learn how to take the next steps toward amplifying your library's social media program. During this third webinar in our social media series, we'll discuss best practices in growing your library's social media program and managing user engagement. You'll learn tips on assessing your library's audience based on their preferred platforms and ideas for converting your in-person library community into an online community.
This webinar is part three in a series hosted in collaboration with TechSoup.
Presented by: Lisa Bunker, Social Media Librarian, Pima County Public Library (AZ); and Cesar Garza, Reference Librarian, Chair Social Media Team, Austin Public Library (TX)
Tweet: #socialmedialibs
Access Recording
View Webinar Recording (Coming Soon)
Webinar Attachments
View slides (pdf) (Coming Soon)

View chat (xls) (Coming Soon)
View captions (txt) (Coming Soon)
Webinar Series Learner Guide (pdf) Use alone or with others to extend your learning.
Related Resources and Links
Date
19 December 2017
Time
2:00 PM – 3:30 PM
Eastern Standard Time, North America [UTC -5]

Webinar presenter Lisa Bunker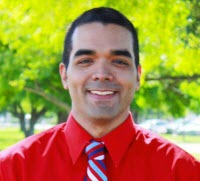 Webinar presenter Cesar Garza