When I'm 64: Financial Literacy Resources for Those Nearing and in Retirement
This webinar will explore free financial literacy resources for older adults, provided by the Bureau of Consumer Financial Protection, and share library programming ideas for patrons related to financial planning and fraud protection.
This event has passed.
Patrons' financial interests and questions often highlight the complexity that an aging America faces as individuals transition to their golden years. Issues such as how much to save for retirement, protecting ourselves and our families from fraud, and helping loved ones manage their assets can be daunting for library staff tasked with directing patrons to reliable information. This webinar explores free resources provided by the Bureau of Consumer Financial Protection (formerly Consumer Financial Protection Bureau) that can help consumers navigate some of these complexities. You'll also hear about programming and resources from the Kansas City Public Library that help patrons as they near their retirement years—valuable information for you and your patrons!
Presented by: Tamara Sieckman, Outreach Coordinator, Office for Older Americans, Bureau of Consumer Financial Protection; and Kim Gile, Community Reference Manager, Kansas City Public Library
Tweet: #wjwebinar
Access Recording
Webinar Attachments
Related Resources and Links
Date
26 July 2018
Time
3:00 PM – 4:00 PM
Eastern Daylight Time, North America [UTC -4]

Webinar presenter Tamara Sieckman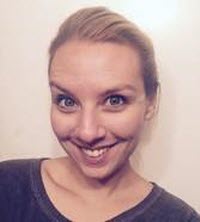 Webinar presenter Kim Gile