Practical Strategies for Engaging Veteran and Military-Affiliated Patrons at Your Library
This webinar introduces practical and engaging library programming ideas for serving veteran and military communities.
This event has passed.
Virtually every library has patrons who are veterans, military service members, or military family members. Learn from this webinar as library staff with experience developing programming for the veteran and military communities share best practices and practical ideas for engaging veteran and military-affiliated patrons. The presenters also share the Libraries & Veterans Toolkit, a new resource to help workers at all types of libraries garner new ideas for veteran-related exhibits, book clubs, events, collections, celebrations and more.
Presented by: Sarah LeMire, Associate Professor, Texas A&M University; Dawn LaValle, Director, Division of Library Development, Connecticut State Library; Christy Billings, Program Coordinator, Russell Library (CT); and Lee Ann Amend, Library Director, Sharon Public Library (MA)
Access Recording
Webinar Attachments
Related Resources and Links
Date
11 January 2023
Time
3:00 PM – 4:00 PM
Eastern Standard Time, North America [UTC -5]

Webinar presenter Sarah LeMire


Webinar presenter Dawn LaValle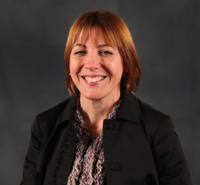 Webinar presenter Christy Billings


Webinar presenter Lee Ann Amend