Civility Goes Viral: A New Approach for a New Era
This webinar presents Choose Civility, a community-wide initiative inviting respect, empathy, and consideration at every opportunity, and made available to libraries to implement locally.
This event has passed.
To "choose civility" means to celebrate diversity and choose respect, compassion, empathy, and inclusiveness when interacting with others. Civility is the healing power we need to counteract the divisive, fragmented forces that seem to be undermining our social fabric. Since 2006, Howard County Library System (MD) has been leading the way toward community connectedness with their Choose Civility initiative. They, along with library systems across the country, invite you to join the movement to nurture civility in your own community. Learn how kindness creates communities, how to challenge stereotypes effectively, and cultivate random acts of civility. Find opportunities to implement Choose Civility to enhance internal and external customer service, develop partnerships and community support, and create a more connected community of people who will #choose2Bkind. Let's see civility go viral in 2017.
Presented by: Valerie Gross, President & CEO and Christie Lassen, Director of Public Relations, Howard County Library System (MD); and Sonya Durney, Adult Services Director, Portland Public Library (ME)
Tweet: #wjwebinar
Access Recording
Webinar Attachments
Related Resources and Links
Choose Civility: Howard County official website

Libraries = Education: Your Key to Success, 2/23/17 Demco webinar with Valerie Gross
Choose Civility: Public Libraries Take Center Stage, Public Libraries, PLA/ALA, Vol. 50, No.4, July/August 2011, p. 30-37.
Coming March 2018, Civility Goes Viral: Creating a Culture, Leading the Way, by Valerie J. Gross
Transforming Our Image, Building Our Brand: The Education Advantage, by Valerie J. Gross

See resources on Human Library programs
About the Longest Table Project
Portland Public Library's Choose Civility page: https://www.portlandlibrary.com/highlight/choose-civility/
Maine State Library: Trusted Professionals Survey (2016)
Pew Report: Libraries at the Crossroads (2015)
Harwood in a Half an Hour getting started: http://www.theharwoodinstitute.org
Libraries Transform / ALA: http://www.ala.org/transforminglibraries/libraries-transforming-communities/resources-for-library-professionals
World Café Tooklit: http://www.theworldcafe.com/tools-store/
New Hampshire Listens: http://carsey.unh.edu/nhlistens
Other Choose Civility initiatives:
Mentioned during webinar as a resource for connecting with diverse communities, to encourage more participation in library events and programs, the Community Leader Interview Guide, from WebJunction's Spanish Language Outreach Project.

Date
18 April 2017
Time
3:00 PM – 4:00 PM
Eastern Daylight Time, North America [UTC -4]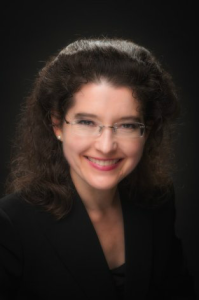 Webinar presenter Valerie Gross

Webinar presenter Christie Lassen

Webinar presenter Sonja Durney