Advocacy 101: When Advocacy Becomes Second Nature
A webinar hosted in collaboration with ARSL on the basics of library advocacy and how to integrate advocacy into your everyday and into your community relationships.
This event has passed.
If advocacy is a scary word to you, this webinar may change your feelings about it. Advocating for increased support for your library is an action that promotes the library's success and contributes to your own enhanced ability to do your job well, with improved resources. Join us for this webinar to help your library begin to build advocacy into your everyday routines. Learn about inexpensive ideas and activities, how to tap into the Friends of the Library and other groups, and how to figure out what matters to "them" (i.e. funding partners, community, grantors). Before you know it, you will be advocating like a natural.
This webinar is presented in collaboration with the Association for Rural & Small Libraries.
Presented by: Lisa M. Shaw, Rural & Small Libraries Specialist, Maine State Library; and Kate Brunner, Children's Services Manager, Pine River Library (CO) and Regional Literacy Specialist, Southern Region at the Colorado State Library.
Access Recording
Webinar Attachments
Related Resources and Links
Date
07 November 2019
Time
3:00 PM – 4:00 PM
Eastern Standard Time, North America [UTC -5]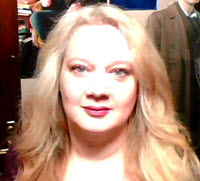 Webinar presenter Lisa M. Shaw


Webinar presenter Kate Brunner