Resource Collections
Library Anchor Models for Bridging Diversity Achievements (LAMBDA) IMLS-funded project to provide continuing education and improve the knowledge, skills and abilities of library staff who are interested in creating programs that develop and improve services to homeless LGBTQA+ youth.
Hunger, Homelessness & Poverty Task Force Resources (ALA)
ALA Outreach Resources for Services to Poor and Homeless People including Extending Our Reach: Reducing Homelessness Through Library Engagement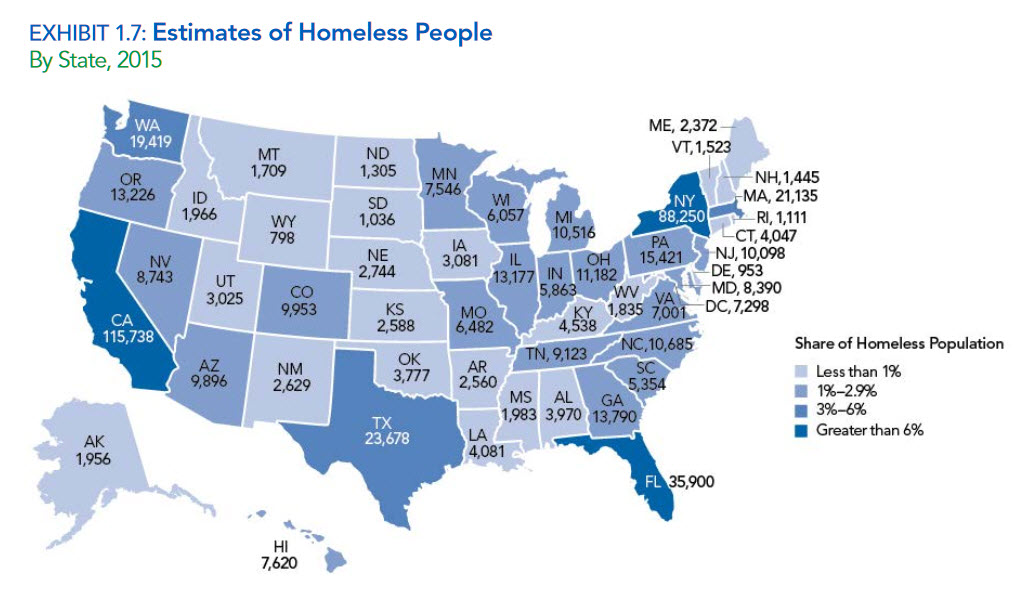 HUD Point-In-Time Estimates of Homelessness in the U.S. 2015
Webinars and Courses
From Infopeople
From Niche Academy
From WebJunction
Understanding and Serving People Experiencing Homelessness: A Trauma-Informed Approach to Library Service, PLA 2-part webinar from 2015
Serving At-Risk Patrons: Lessons from Library Social Workers, 7/19/16 ALA webinar
Resources to Assist Veterans At-risk of Homelessness, 9/28/16 New York Library Association webinar
Public Library Services to Patrons Experiencing Homelessness and Housing Insecurity: Part One and Part Two, 12/4/15, Minitex webinars
Video and Audio
A Librarian's Guide to Homelessness (See also homelesslibrary.com and on Facebook, Libraries and Homeless Patrons)
The Street Librarian, Laura Moulton created a library on wheels to make sure people living outside had access to good books, Portland, OR
Homeless Engagement Initiative - Dallas Public Library KERA - NPR radio story
Public libraries help battle homelessness in little ways, KBOI, Boise, ID, news story
For Bronx Librarian, Bringing Books to Homeless Children Inspires Hope, NBC Nightly News, 12/19/16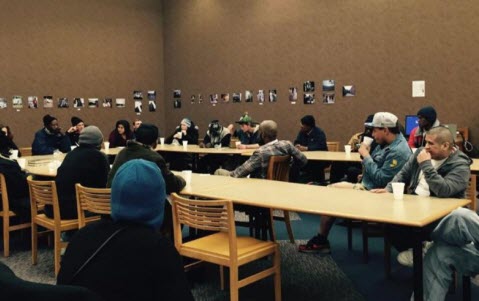 Articles
What's a Library to Do? On Homelessness and Public Spaces, Ryan Krull, The Millions, 10/16/17
'Homelessness is not a disease': living library offers stories from the streets, CBC News, 10/11/17
Kansas City Public Library embraces the homeless, Kansas City Star, 2/15/17
WebJunction's Social Library Homelessness Edition, 1/24/16
'It's Warm...You've Got Your Own Space': Dallas Library Strives To Be Haven For Homeless, KERA, 1/10/17
Seeking solutions: Santa Cruz library system tackling homelessness, access issues, Santa Cruz Sentinel, 12/31/16
Spartanburg Library, Homeless Patrons, and the Golden Rule, TechSoup for Libraries, 12/20/16
Services for the Homeless at Libraries, ProQuest, 11/16/16, including an excellent infographic
Helping Homeless Students Step Out of the Shadows, Education Week, 9/16/16
Enlisting Public Libraries to Help Fight Homelessness, Stateline, Pew Charitable Trusts, 4/4/16
Library Offers Homeless People Mental Health Services, And It's Working, Huffington Post, 3/31/16
Almost Home: How Public Libraries Serve Homeless Teenagers, School Library Journal, 2/11/16
Serving Youth Experiencing Homelessness, WebJunction, 1/6/16
Game Boy, Built in Boise, 1/14/16
Homeless to home: A story of homelessness and the transition out of it, Anythink Libraries, 11/2015
DPL, SFPL Develop Innovative Services for the Homeless, Library Journal, 9/29/15
Deschutes library intern seeks funding for social work program, The Bulletin, 5/3/15
How Libraries Are Adapting To Help Homeless Find Jobs, Health Services, Huffington Post, 2/24/15
From nurses to social workers, see how public libraries are serving the homeless, PBS Newshour, 1/28/15
Edmonton Public Library Adds Homeless Outreach to Five New Branches, Library Journal, 12/4/14
A Little Extra Help – Why Public Libraries Need Social Workers, Public Libraries Online, 9/23/14
D.C. adds a social worker to library system to work with homeless patrons, Washington Post, 8/27/14
Edmonton Public Library Adds Homeless Outreach to Five New Branches, Library Journal, 12/4/14
What is the library doing to address the issue of homelessness?, Booked Solid, Dallas Public Library blog, 10/16/14
Public Libraries Add Social Workers and Social Programs, The New Social Worker, Fall 2014
Public Libraries: A Haven to the Homeless, WebJunction, 7/28/14
Downtown Dallas library starts opening doors to homeless people in new way, Dallas Morning News, 12/2013
Library Service to the Homeless, Public Libraries Online, 4/26/13
SF Homeless Project The SF Homeless Project is a joint effort of more than 70 media organizations dedicated to covering the causes and solutions to homelessness.
Community Garden Engages Homeless Patrons and Non-Profit Neighbors, Washington Library Association
Homelessness Here, Sno-Isle Libraries (WA) is hosting a winter 2017 series of public forums to explore the scope and causes of homelessness in the region.
Groups
Trauma Informed Services in Libraries on Facebook
Libraries and Homeless Patrons on Facebook