Civility Goes Viral: A New Approach for a New Era
This webinar presents Choose Civility, a community-wide initiative inviting respect, empathy, and consideration at every opportunity, and made available to libraries to implement locally.
To "choose civility" means to celebrate diversity and choose respect, compassion, empathy, and inclusiveness when interacting with others. Civility is the healing power we need to counteract the divisive, fragmented forces that seem to be undermining our social fabric. Since 2006, Howard County Library System (MD) has been leading the way toward community connectedness with their Choose Civility initiative. They, along with three library systems across the country, invite you to join the movement to nurture civility in your own community. Learn how kindness creates communities, how to challenge stereotypes effectively, and cultivate random acts of civility. Find opportunities to implement Choose Civility to enhance internal and external customer service, develop partnerships and community support, and create a more connected community of people who will #choose2Bkind. Let's see civility go viral in 2017.
Presented by: Valerie Gross, President & CEO, Howard County Library System; Christie Lassen, Director of Public Relations, Howard County Library System; and Sonya Durney, Business and Government Team Leader, Portland (ME) Public Library
Tweet: #wjwebinar
Access Recording
View Webinar Recording (Coming Soon)
Webinar Attachments
View slides (pdf) (Coming Soon)

View chat (xls) (Coming Soon)
View captions (txt) (Coming Soon)
Learner Guide (doc) Use alone or with others to extend your learning. (Coming Soon)
Related Resources and Links
Date
18 April 2017
Time
3:00 PM – 4:00 PM
Eastern Daylight Time, North America [UTC -4]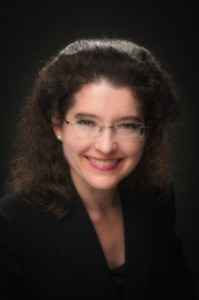 Webinar presenter Valerie Gross

Webinar presenter Christie Lassen

Webinar presenter Sonja Durney
Upcoming Events
18 April 2017
25 April 2017