Small and Rural Libraries in Tourism Economies: Part 1
Audrey Dingler and Noah Lenstra
/
11 March 2020
For many Americans, "rural is an abstract concept of rolling hills and farmland rather than a concrete definition. Thus, it can be a difficult task trying to define the term 'rural' and an even harder task trying to explain it." Nonetheless, in 2017, a reported 60 million Americans, or one in five people, lived in rural regions. (See How Does the U.S. Census Bureau Define "Rural?")
The economies of many parts of rural America are changing dramatically. According to Daily Yonder, "From 2010-16 nonmetropolitan America lost population. But counties that have recreation economies (hiking, whitewater, climbing, four-wheeling, etc.) grew slightly over the same period." In other words, the parts of rural America doing the "best," in terms of population stability or growth, are communities that have embraced outdoor tourism and recreation.
We all know that libraries have the opportunity to provide solutions to many problems rural areas face while bringing innovative and sustainable change to rural economies. What types of solutions can small and rural libraries bring to economies shifting to outdoor tourism and recreation? In this two-part series, we try to provide some preliminary answers by considering the case of the Cape May County Public Library System, located in the far south-eastern corner of New Jersey.

Part 1: Introducing Cape May County, the Library, and Libraries in Small and Rural Tourism Economies
To describe any part of New Jersey as "rural" almost sounds paradoxical to outsiders. The Garden State's population stands at 8.9 million and it is hugged by two metropolitan cities on both sides: Philadelphia and New York City. Cape May County, in contrast, according to 2017 U.S. Census data, has a permanent population of 93,500, making it the state's second-least populated county next to its neighbor to the west, Salem County (See Census Reporter). While 93,500 may seem high for a rural county, it's crucial to note that Cape May County is home to a large portion of the state's vast wilderness.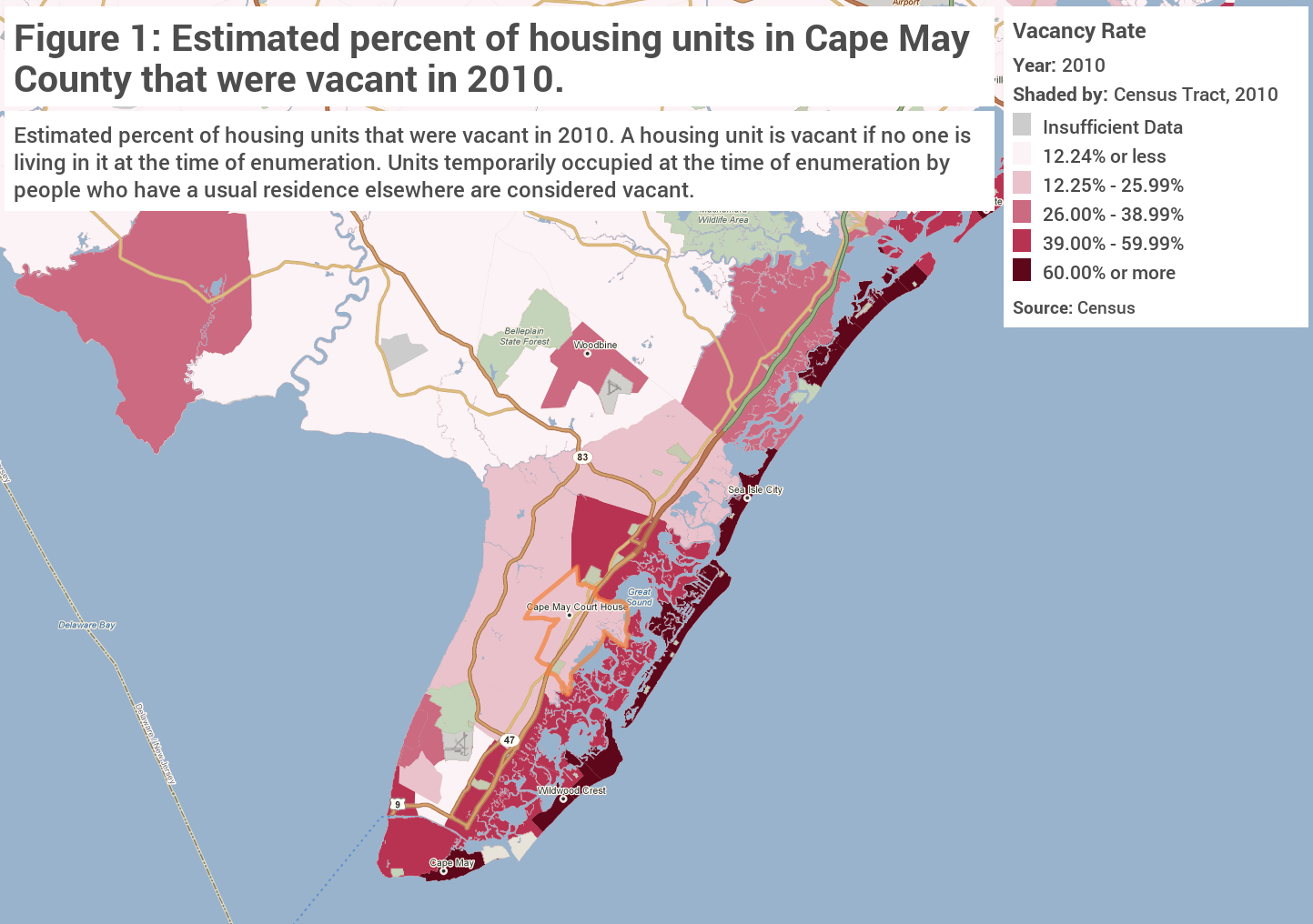 The focus of Cape May County's economy on tourism can be seen in the county's occupancy rate. According to the Cape May County Herald, "With nearly 100,000 housing units in the county, the census data currently shows 40% occupied permanently." The remainder consists of summer or beach homes. Like in many parts of rural America, the population of Cape May County is demographically older, with an estimated 51% of the population above the age of 50, and 8.9% of the population are veterans. Since 2001, Cape May County's population has dropped by 7.6%, while New Jersey's statewide population has increased by 6.5% (See U.S. Census population data). What causes this replacement deficit? While there isn't a singular overarching answer, it's not an uncommon trend in rural American towns. In Cape May County, part of the problem may involve the cyclical nature of the tourism economy, with parts of the year very busy and long periods of economic inactivity during the off-season.
Library Cards for Everyone in the County
Given these demographic realities, the Cape May County Library strives to provide services both to permanent and temporary residents. When creating library cards for permanent residents, all that is typically needed is one up-to-date form of identification, such as a driver's license. When temporary community members like tourists sign up for a library card, two forms of identification are required, usually a formal identification card with a home address and something that shows where they're staying in Cape May County, accompanied by verbal or written confirmation of that temporary residence. Temporary residents often provide a utility bill with their name and a Cape May County address on it to verify where they are staying. If the temporary resident is staying at a hotel or apartment, the library needs verbal or written confirmation from the hotel or apartment owner. The library also issues cards for personnel temporarily stationed at the local Coast Guard base. While it's not a flawless system, the Cape May County Library wants to make the process of getting a library card easy for all who find themselves in the county.
What do other places do to support temporary and permanent residents?
In places like Telluride, Colorado, Wilkinson Public Library Director Sarah Landeryou understands the relationship between rural tourism and public libraries.
Telluride is a tourism hub not unlike Cape May, but instead of summers spent at the beach, tourists frequent the mountains for ski trips. In a phone interview with Landeryou, she noted, "the Wilkinson Public Library has a robust relationship with nonresidents. They contribute to our sense of community…We make it as easy as possible for them to get a library card. Our rural economy relies on tourists." The Wilkinson Public Library even has car decals reading Came to Ski, Stayed for the Library. Not only does this message serve as a clever outreach strategy, but it really drives home the point that Telluride's rural economy is heavily dependent on tourism.
Another example is that of the Campbell County Public Library, which in recent weeks, proposed a unique idea to enhance tourism in Altavista, Virginia. When library director Jordan Welborn pitched the idea for a visitors center located in the Staunton River Memorial Library, the proposal was received with unanimous support from the local town council. By taking advantage of existing staff, materials, and infrastructure to provide a visitors center, the town of Altavista can preserve part of their history in the library while providing resources to both temporary and permanent residents. Furthermore, "becoming a certified visitor center would make the library eligible for perks from the Virginia Tourism Corporation, like marketing space in other state visitors centers, listings in Virginia travel guides, and bulk supply of guides and state highway maps" (See The News & Advance). If approved, the visitors center could be open as early as December 2020, making this proposal not only favorable for local communities, but also an economically advantageous move for the entire county.
Two public libraries adjacent to the Appalachian Trail illustrate other approaches. In Millinocket, Maine, the gateway to Mount Katahdin, the highest point in Maine and the terminus of the Appalachian Trail, the library supports recreational tourists by lending bikes, packs, skis, canoes and other outdoor gear. Library director Matt DeLaney told the Bangor Daily News: "Libraries across the country are redefining what they are and how they can serve their communities. If ecotourism and the outdoors is what's going to save the Katahdin region, then that's what we need to offer to our patrons. We don't give them books about mountain biking. We put them on a mountain bike." Meanwhile, in North Carolina, the Hot Springs Library, part of the Madison County Public Library (Library Journal's Best Small Public Library in America in 2018), supports thru-hikers on the Appalachian Trail by providing them with wifi, a friendly welcome, and a low-cost used book store. As the Friends of Hot Springs Library writes: "we serv[e] our town's folk, Appalachian Trail hikers, and our rural community."
Part 2 of this series is now available. It explores the idea that balancing the needs of these different constituencies in changing rural communities does not always come easily, and requires great care, tact, and knowledge.
---
Audrey Dingler will graduate with her MLIS from the University of North Carolina at Greensboro in December 2020. She currently works as Social Media Manager at the Cape May County Library. Noah Lenstra is an assistant professor of Library and Information Science at the University of North Carolina at Greensboro. He is an active member of the Association for Rural and Small Libraries and in 2016 started Let's Move in Libraries.
Images: Map created by authors using U.S. Census data, generated with Simply Analytics; Bumper sticker, "Came to ski, stayed for the library," photo courtesy Wilkinson Public Library