Service Excellence in Challenging Times
This webinar will provide approaches to customer service skills especially relevant during times of community turmoil.
This event has passed.
In turbulent times, many Americans turn to their libraries. While this is a true affirmation of the value our country places on its libraries, it increases the responsibility for library staff to meet the public with the best customer service. During times of community turmoil, it is an extra challenge to convey patience, good humor, an accurate knowledge of your collections and services, and a willingness to serve. Learn how to ramp up your skills to maintain a safe, welcoming environment where everyone can visit, work, and play without feeling uncomfortable. Keep calm, confident and capable of guiding your community through difficult times.
Presented by: Pat Wagner, library trainer and consultant with 35+ years' experience, and known for her practical programs.
Tweet: #wjwebinar
Access Recording
Webinar Attachments
Related Resources and Links
Libraries and Workforce Development Video Series with Pat Wagner
Find Pat 

LinkedIn: Pat Wagner

twitter: @pat2pattern 

Internal Customer Service
Internal and External Customer Service
Books

Aaron T. Beck, MD. Prisoners Of Hate: The Cognitive Basis of Anger, Hostility, and Violence
Gavin De Becker. The Gift of Fear.  Dealing with potential violence in the workplace.
Dr. Karen Pryor. Don't Shoot the Dog: The New Art of Teaching and Training. The importance of positive reinforcement in human relations.
Claire Raines and Lara Ewing. The Art of Connecting: How to Overcome Differences, Build Rapport, and Communicate Effectively with Anyone

Webinar and resources on Community-Led Libraries
Mentioned in chat
Date
11 January 2017
Time
3:00 PM – 4:00 PM
Eastern Standard Time, North America [UTC -5]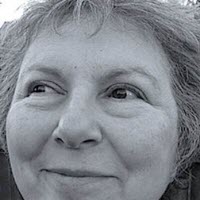 Webinar presenter Pat Wagner