The Name of the Game: Playing Tabletop Games to Build 21st Century Skills
A webinar on tabletop games including an overview of game types and how public libraries are using them for programming and projects to grow 21st century skills.
This event has passed.
As hubs of lifelong learning, public libraries are always seeking new strategies to cultivate 21st century skills in their community members. The deeper we move into this century, the more critical it becomes for people to hone skills like communication, collaboration, critical thinking, global awareness and creativity. Your patrons can strengthen these skill sets while also having fun in a social setting — through playing tabletop games at the library. Learn about the wide array of games available and the specific skill sets each one promotes. Hear how public librarians are using games and get new ideas for programming and game-related projects that you can do at your library. Your younger patrons will be ahead of the 21st century game in no time.
Presented by: Lauren Hays, Instructional and Research Librarian and Co-Director of the Center for Games and Learning at MidAmerica Nazarene University; and Kate McNair, Teen Services Coordinating Librarian, Johnson County Public Library, and YASLA Board of Directors.
Tweet: #wjwebinar
Access Recording
Webinar Attachments
Related Resources and Links
Center for Games and Learning
Nicholson, S. (2010). Everyone plays at the library. Medford, NJ: Information Today
Games in Libraries, brought to you by ALA Games and Gaming RT

elementia, Johnson County Library literary arts magazine published to represent and uplift young adults
Library examples of games that can checkout vs games that can be used in the library:
Resources on WebJunction by John Pappas, then branch manager at Bucks County Free Library System, now head librarian at Cheltenham Township Library System:
League of Librarian Gamers, a closed Facebook group, affiliated with and supported by the ALA Games and Gaming Roundtable (GameRT), but all interested in games, gaming, and libraries are welcome!

Other links shared in Chat
Date
26 September 2017
Time
3:00 PM – 4:00 PM
Eastern Daylight Time, North America [UTC -4]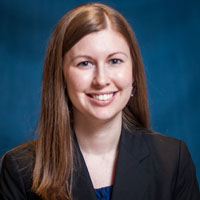 Webinar presenter Lauren Hays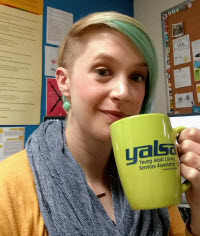 Webinar presenter Kate McNair