Toward Tech Savvy Trustees
This webinar, presented in collaboration with the Association for Rural & Small Libraries, explores strategies for building the digital literacy skills of your library trustees.
Library staff are expected to embrace technology advancements and keep their skills sharp and their libraries relevant. But what about library boards—how tech savvy are your trustees? The more that trustees are dialed into a personal use of technology, the better advocates they will be for the library's technology needs. Learn some fun and practical ways to inspire greater tech savviness in your trustees. You don't need a board of IT specialists, just a board that has a sharper set of digital tools.
This webinar, hosted by WebJunction in collaboration with the Association for Rural and Small Libraries, is an encore presentation of a session presented at the 2016 ARSL conference.
Presented by: Bonnie McKewon, Consultant, State Library of Iowa, Northwest District
Tweet: #wjwebinar
Access Recording
View Webinar Recording (Coming Soon)
Webinar Attachments
View slides (pdf)

View chat (xls) (Coming Soon)
View captions (txt) (Coming Soon)
Learner Guide (doc) Use alone or with others to extend your learning.
Related Resources and Links
Date
26 January 2017
Time
3:00 PM – 4:00 PM
Eastern Standard Time, North America [UTC -5]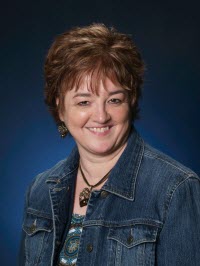 Webinar presenter Bonnie McKewon