Bridgebuilding Resource Hub
Strengthening civic life and a sense of mutuality through libraries
The Library Bridgebuilding program is a project of IREX, a global development and education organization, with support from More Perfect, Rockefeller Philanthropy Advisors, and the Walmart Foundation. The project was created to enhance bridgebuilding capabilities of public libraries to combat rising levels of distrust and division in the United States.
IREX defines bridgebuilding (also called bridging) as engaging across difference in ways that respect identities, foster mutual relationships, seek a common good, and promote a commitment to civic engagement, thereby contributing to increased social capital and strengthened civic infrastructure, and ultimately, a stronger democracy. This hub is a space to share resources to support libraries with bridging and other civic strengthening activities. 
Video tour: Explore the Bridgebuilding Resource Hub
Webinar


Bridgebuilding: Fostering Community Engagement and Dialogue
View the webinar recording to learn about the free tools in the Bridgebuilding Resource Hub and hear from public library staff who have offered bridgebuilding programs for deeper engagement with their communities.

Landscape analysis
IREX conducted a landscape analysis of current U.S. library-based bridgebuilding interventions to identify the most effective approaches and thereby help inform future interventions. 
Resource list
This collection of bridgebuilding resources for your library includes facilitation guides, training videos, resources for measuring the effectiveness of activities.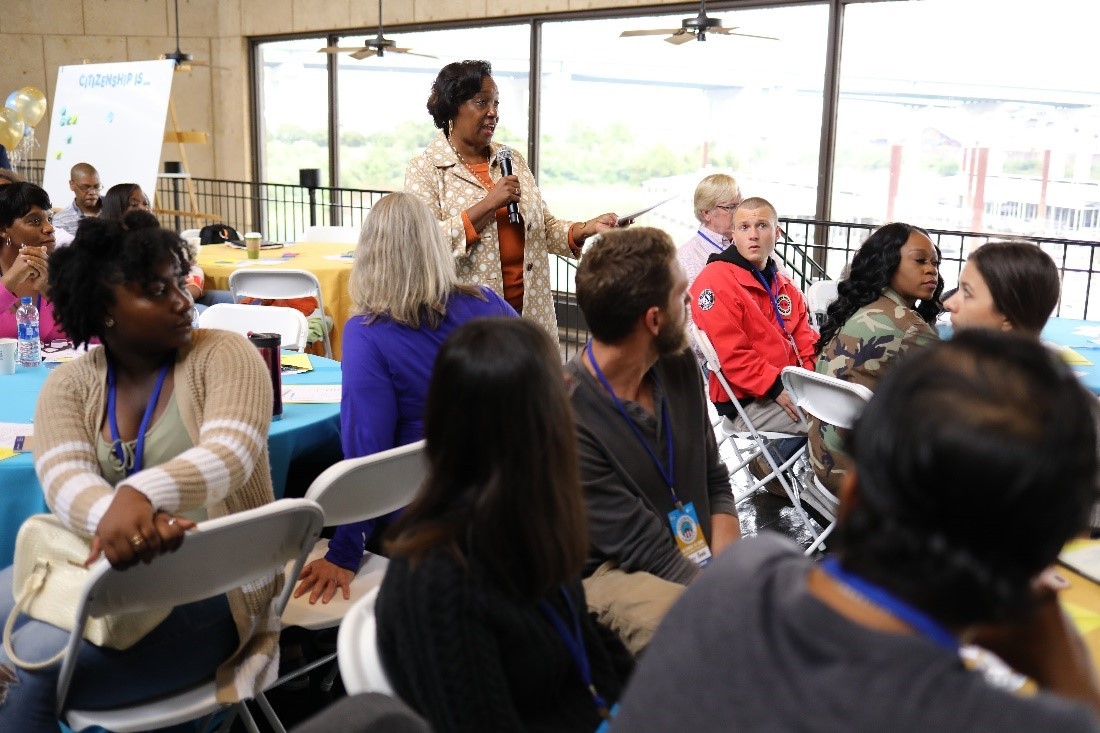 Case studies
Read how public libraries have approached bridging activities, the partners that they worked with, and what they learned. 
Does your library have a bridgebuilding example to share? Write your own case study by completing this template and sending it to social@webjunction.org. We'll work with you to share it on WebJunction.
Needs assessment and measurement tools
These tools can support you in developing a needs assessment to determine the types of programming that will be most useful in your community and then measuring the effectiveness of those programs.