Wikipedia + Libraries: Better Together
Overview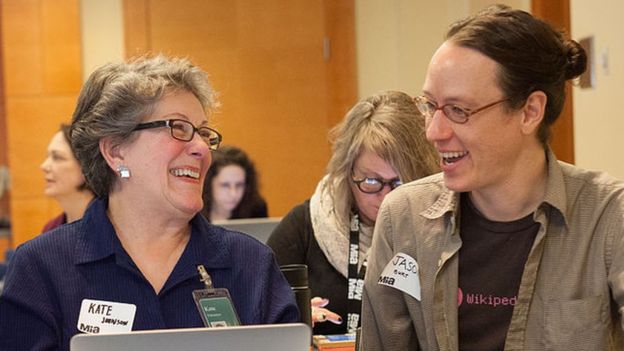 This project will build connections between public libraries and Wikipedia, exposing public library staff to the inner-workings of Wikipedia so that they can work hands-on with the referencing tool and adeptly guide their patrons' use of it.
In June 2016, OCLC was selected as a winner of the 2016 John S. and James L. Knight Foundation's Knight News Challenge to deliver a national training program via the WebJunction platform for U.S. public library staff to build their Wikipedia skills, implement Wikipedia programming and amplify the role of libraries as information literacy leaders in their communities.
Additionally, the project received funding from the Wikimedia Foundation to employ a full-time Wikipedian-in-Residence who will develop learning objectives and a curriculum that are aligned with Wikipedia community norms, forge connections with Wikipedians, and provide guidance to public library staff who will organize Wikipedia programs in their community.
Strengthening the information landscape
Leading up to and through the 20th century, users went to the library as a reliable source of information and knowledge. Today, users search Wikipedia and Google and find a great deal of content, but with less assurance about the quality and veracity of that information.

Wikipedia provides a framework to assess whether Wikipedia articles are supported by quality sources and have been verified as accurate, neutral and complete. In the English language, only a relative handful fully meet these standards. Libraries have the authoritative materials and library staff have the reference expertise to help close this gap.

Public libraries are natural partners to extend free and open access to information and engage diverse communities in collecting and creating educational content through Wikipedia. While anyone can contribute to Wikipedia and its growing base of knowledge, knowing how to edit Wikipedia remains a mystery to most people, even to information professionals. If information professionals feel disconnected from Wikipedia, it's safe to assume that other community members do as well, and will remain disconnected without guidance from a trusted source.
Connecting Libraries and Wikipedia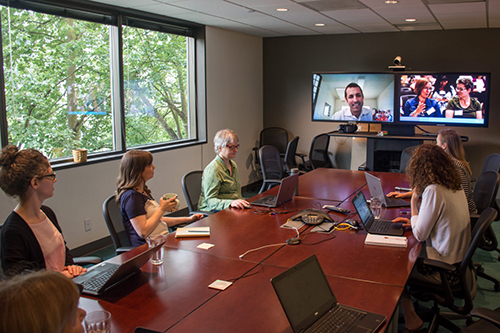 This project will reinforce libraries as stewards of quality information, standard bearers for information literacy and curators of authoritative collections. The project will equip library staff to become Wikipedia editors and to engage community members to join them and other local Wikipedians in collecting and extending access to knowledge.
Another key element of the project is to help make library resources more visible to Wikipedians, most of whom currently rely on free online sources for building Wikipedia content, and help library staff be more effective Wikipedia guides for community members.

This project will illustrate to libraries how working with Wikipedia can advance libraries locally and nationally. By connecting library staff with Wikipedians in their respective communities, libraries will engage local users who are both eager for knowledge and interested in making knowledge more accessible. Library staff will also learn how to involve Wikipedians and community members in increasing the volume of library content and community resources cited on Wikipedia.
WebJunction will provide online training to approximately 500 public library staff in communities across the United States so that they are able to:
Understand and describe to colleagues and patrons the Wikipedia organization, editorial process and quality standards.
Edit Wikipedia pages with confidence, ideally to the Wikipedia standards of "good" or "featured" articles.
Create and deliver local outreach programs that actively engage their communities in generating new, and/or editing existing, Wikipedia articles.
Contact and engage existing local Wikipedians to participate in these outreach programs.
Make library resources more visible to Wikipedians.
Stay in touch
Sign up to receive program updates using the form below. We will also posts news and information about this project regularly on Facebook, Twitter and through our Crossroads enewsletter.


Photos: top - Wikimedia commons; lower - WebJunction staff at work.