Partners Selected to Support Supercharged Storytimes Train the Trainer Program
WebJunction
/
19 April 2018
WebJunction is pleased to announce its new training partners for Supercharged Storytimes for All. The Alaska State Library, the Utah State Library, the New Jersey State Library, and the Tennessee State Library and Archives join the New York State Library, the Southeast Florida Library Information Network, and Minnesota's State Library Services to form the Train the Trainer partner team. Each partner has selected small group of trainers to participate in the live, online Train the Trainer course that will take place May through June 2018. These trainers will in turn deliver online or blended trainings throughout their state or region. This format will expand the reach of the successful Supercharged Storytimes pilot project.
Supercharged Storytimes offers an evidence-based curriculum to teach library staff to deliver storytimes that focus on improving early literacy skills. It was inspired by the IMLS-supported Project VIEWS2, which demonstrated that storytimes were measurably more effective when practitioners focused on foundational early literacy components: alphabetic knowledge, phonological awareness, communication, comprehension, language use, print concepts, vocabulary, and writing concepts.
Samantha Blanquart of the Alaska State Library says, "Many smaller communities in Alaska have libraries that are staffed only by volunteers and do not offer storytimes. This program can provide library workers and volunteers with ideas and practical strategies for implementing storytimes. We want to ensure that all of Alaska's children have an opportunity to read and hear stories, interact with the written word, and have a safe, comfortable space to share them with their caregivers. Having a fun, enthusiastic storytime practitioner is a way to help achieve that goal."
In addition to this Train the Trainer program, WebJunction will also offer a self-paced online course (October 2018) and a four-week facilitator training for library staff (Facilitator Guide now available). For more information, please see the project launch announcement. Supercharged Storytimes for All is a free and openly accessible training program made possible by the financial support of the Institute of Museum and Library Services and OCLC, and the expertise of project partners, Saroj Ghoting, The Campaign for Grade-Level Reading and PLA's Project Outcome.
Note that if you live in one of these states, you may be able to participate in Supercharged Storytime instructor-led training, hosted by trainers who completed the Train the Trainer Program. If you are from one of these states, contact Brooke Doyle ([email protected]) to learn more about this learning opportunity.
Interested in learning more? Project news and details on how to participate in Supercharged Storytimes for All will be announced in WebJunction's e-newsletter Crossroads. Not a subscriber yet? Sign up here.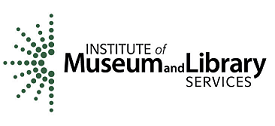 This project was made possible in part by the Institute of Museum and Library Services [grant number RE-95-17-0085-17].