WebJunction Launches Supercharged Storytimes for All
WebJunction is expanding its popular storytimes training and making it widely available in several ways, including an updated free, online self-paced course. This new program, called Supercharged Storytimes for All, is made possible with the financial support of the Institute of Museum and Library Services and OCLC.
WebJunction
/
06 November 2017
Supercharged Storytimes for All will create a free and openly accessible training program for library trainers, staff, and storytime practitioners. The program, which kicks off this November and runs through April 2019, builds on WebJunction's successful Supercharged Storytimes pilot project.
Updated and expanded program
This winter, the WebJunction team will dive into design work with early literacy expert Saroj Ghoting and update the program's core curriculum. New expanded materials will cover foundational early literacy concepts and ensure that Supercharged Storytimes for All aligns well with other library training that educates parents and caregivers about their role in supporting early literacy, e.g., Every Child Ready to Read. The curriculum designers will also draw on the expertise of project partners such as The Campaign for Grade-Level Reading to add training on effective community outreach to children and families from diverse backgrounds to the program. Finally, the course will include instruction on using PLA's Project Outcome evaluation tools to capture the community impact of programming and services.
One curriculum, three ways to learn
Once the core program curriculum has been updated, WebJunction will offer Supercharged Storytimes for All in three different ways.

Train-the-trainer training – May-June 2018
This is a live, online course for trainers working with state library agencies or regional networks. Two state libraries (Minnesota and New York) and the Southeast Florida Library Information Network (SEFLIN) were part of the original grant application, and Tennessee, New Jersey, Alaska, and Utah were selected through an application process. Access the Supercharged Toolkit for Trainers.
Self-paced course for individual practitioners – launched October 5, 2018
This online self-paced course will be accessible anytime by any library practitioner for free. Self-paced courses are particularly useful for storytime practitioners who don't have access to an instructor-led training; those who like to work through material at their own pace; or library staff at small and rural libraries who have little time to attend training. (Please print and share this Course Announcement postcard with your networks!)



Library staff facilitator training program – November 2018
Libraries with limited time/funds available for professional trainers can use the self-paced course as the basis for a facilitated group learning program at their library. This four-week online training program will prepare up to 100 library staff to guide their peers through the training.
Interested in learning more? Project news and details on how to participate in Supercharged Storytimes for All will be announced in WebJunction's e-newsletter Crossroads. Not a subscriber yet? Sign up here.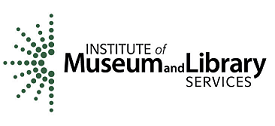 This project was made possible in part by the Institute of Museum and Library Services [grant number RE-95-17-0085-17].
Homepage image courtesy Fairfax Library Foundation on Flickr | CC by-nc-nd 2.0
The Roots of Supercharged Storytimes
Until recently, the impact of early childhood programs had not been fully assessed. The burning question was, "How do we know our storytimes matter?" In response to this question, the IMLS-supported Project VIEWS2 demonstrated how storytimes make a vital difference to young learners.
Project VIEWS2 showed that when storytime practitioners intentionally focus on eight foundational concepts that build early literacy skills, storytimes are measurably more effective. These concepts are alphabetic knowledge, phonological awareness, communication, comprehension, language use, print concepts, vocabulary, and writing concepts.

Inspired by the results of Project VIEWS2's work, OCLC received IMLS funding in 2014–2016 to translate that research into practice to benefit both public libraries and the communities they serve. Working with Project VIEWS2 researchers and the Washington State Library, OCLC's WebJunction team designed and piloted an online orientation program and training curriculum, Supercharged Storytimes, which was completed by 550 practitioners in six states.