Spice of Life! Adding Variety to a Library of Things
Lesley Unger and WebJunction
/
11 October 2022
Libraries of Things have been growing in popularity in recent years, offering community members the opportunity to borrow items beyond the books and media most people associate with libraries. Libraries across the country have expanded their offerings to include diverse items such as cultural passes to local museums, outdoor adventure kits, sewing machines, WiFi hotspots, tools, and even musical instruments and art.
One small-town library in Maine has put a culinary spin on the Library of Things trend. Springvale Public Library recently launched their Spice Library, a project that grew from their 2022 summer reading program that focused on exploring world cultures and religions. We learned about the Spice Library through an inquiry on the Association for Rural and Small Libraries listserv (a wonderful benefit to ARSL membership!) when someone asked about the most popular items that libraries have in their Library of Things collection. The Spice Library was one of the interesting ideas shared there.
We reached out to Lesley Unger, director of Springvale Public Library to learn more about their Spice Library.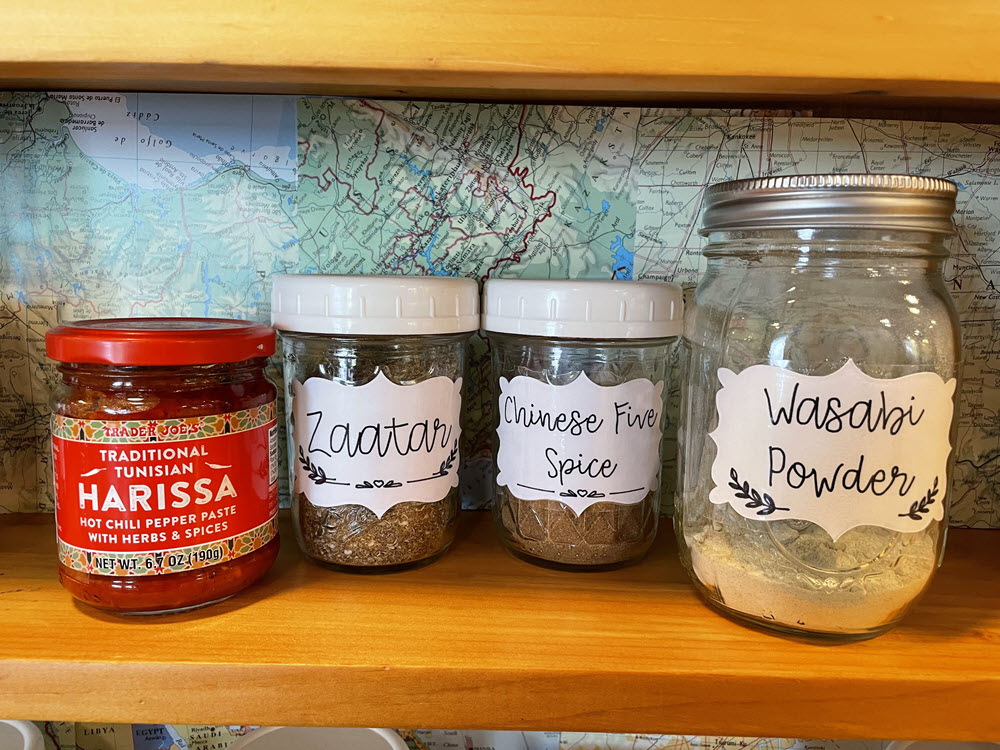 How did you get started with a Spice Library?
We started it with our summer reading program—Peace Around the World—exploring different peoples, places, cultures, and religions around the world. It was so popular, we decided to continue it!
How do you store the spices?
We use small canning jars to store the spices, which sit on a small bookshelf in a busy area of the library.
How do patrons check out the spices?
Patrons are asked to request what they'd like to try. We don't let them open the containers—only staff does. We scoop a couple of tablespoons into a disposable (or washable) plastic cup with a lid like the ones you get take away salad dressing or condiments in. We have recipes printed on index cards for people to try.
Where do you get the spices?
The most affordable spices were found at ethnically diverse grocers. The Indian, Korean, and Vietnamese stores supplied much of our spices. Chinese 5-spice, berbere spice, grains of paradise, sumac, harissa, and fenugreek are our most popular spices.
How do you fund the effort?
We had a little money allocated from our summer reading program budget that got the program started. Staff all had mason jars at home that they were happy to donate, and one of them even made labels on her Cricut for the jars. Our patrons were so excited about the program that they also donated sealed and unopened spices to add to the collection.
What has been the community response?
What a tremendous response we've had! People walk into the library and they're very excited just by the idea. Not everyone checks out a spice, but it opens up dialogue about other items in our Library of Things and some come back later for the spices.