Social Library, Community Conversations and the Opioid Crisis
Jennifer Peterson
/
09 July 2019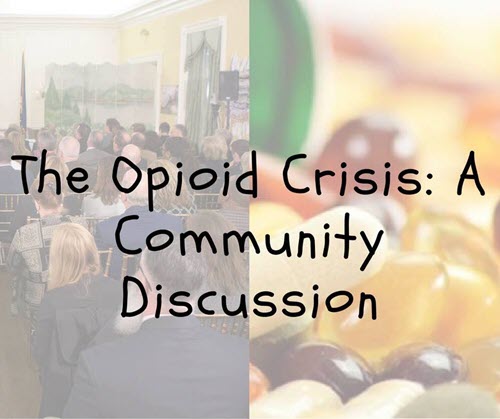 In this special edition of the Social Library series, we're taking a look at examples from libraries that have hosted community discussions related to the opioid crisis. These libraries have partnered with local or state agencies, or with editors and authors of books on this important and impactful topic. As we continue research for our project, Public Libraries Respond to the Opioid Crisis with Their Communities, in collaboration with the Public Library Association, we look forward to sharing more about the important role libraries are playing in response to the crisis. If you'd like to see your library featured in an upcoming edition or have examples of your work in this area, please let us know via social@webjunction.org or in the public group on Facebook, Libraries and the Opioid Crisis.
Scripps Miramar Ranch Library in California recently hosted Community Conversation on the Opioid Epidemic, an in-person interview with Sherrie Rubin, founder of Hope2gether Foundation, and Kinsee Morlan, KPBS podcast producer, followed by a facilitated conversation about the opioid epidemic, led by the National Conflict Resolution Center. The "Community Heroes" series honors individuals who give selflessly to build civility and community in San Diego.

As you consider ways to engage your community in discussions around the topic of the opioid crisis, consider upcoming health observances in August and September. August 31 is recognized as International Overdose Awareness Day (see also on Facebook), and this September marks the 30th anniversary of National Recovery Month (see also on Facebook). We hope you consider connecting with local partners to plan a local discussion on this important topic.