New Publications Detail Public Library Responses to the Opioid Crisis
OCLC and Public Library Association
/
29 October 2019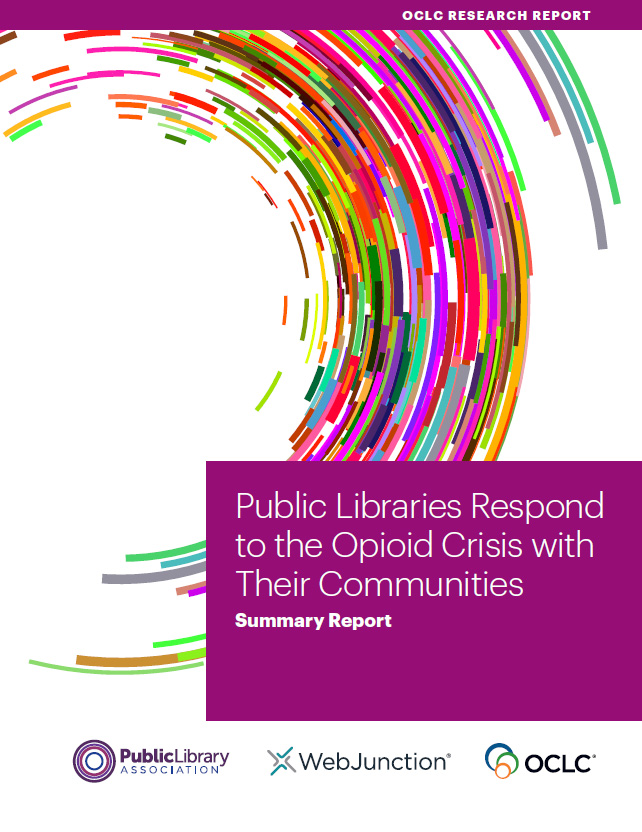 OCLC and the Public Library Association (PLA) are pleased to announce two new publications which demonstrate how public libraries are responding to the opioid crisis with their communities. The research, funded with supported from the Institute of Museum and Library Services (project number LG-00-18-0298-18), has resulted in eight case studies and a summary report, synthesizing the findings.  
Public libraries are respected local institutions that connect community members to credible, accurate information and services. Libraries offer neutral public spaces open to all, with support from service- oriented staff deeply committed to their communities. As local anchor institutions, libraries are leveraging these assets in response to the opioid crisis that has gripped the country. Together with community partners, public libraries are providing critically needed information and services, organizing education and training events, and supporting prevention and recovery efforts.
This research surfaced the following as major outcomes of the libraries' response activities:
increased relevant resources made available to the community, such as naloxone and drug disposal kits
made a positive impact on patrons' lives
increased community awareness and knowledge about the opioid crisis
began to address stigma about substance use disorder
increased positive perception of the library
developed new partnerships and expanded existing ones, resulting in coordinated efforts that better meet community needs
reached other libraries and community organizations.
The Summary Report and Supplemental Case Studies are now available. A free webinar was hosted on Wednesday, October 30 and is the recording for the even is now available. Additional webinars will be offered in the coming months, and a call-to-action report will be published in early 2020.