Create and Implement a Project Plan
WebJunction
/
26 January 2021
You have now arrived at the point where all the preparation to collect community input and select and prototype a key idea gets solidified into an action plan. It's the turning point toward realizing your real full-scale project. An important part of planning is defining the intended outcomes for your project and being intentional about how you will eventually evaluate its success. This part of the journey is the heaviest lift—allow yourself the time and energy you need to get to the finish line.
Outcome-Based Evaluation – The Basics (15:28 minute video)
An important part of planning is defining the intended outcomes for your project and being intentional about how you will eventually evaluate its success. Learn the basic concepts of OBE in this presentation.
Outcome-Based Evaluation – Moving to Impact (pdf)
This PowerPoint deck starts with the basics and goes into more detail about defining outcomes and beginning to think about measuring their impact.
The Hidden Danger of Confusing Outputs for Outcomes (19:41 minute video)
After watching innovator Wil Reynolds' inspirational presentation, you will gain greater clarity on how to differentiate between outputs and outcomes. That differentiation is crucial to creating an effective project roadmap.
The Craft of Writing Outcome Statements (pdf)
Now that you understand outcome-based evaluation, this instructive form will help you craft outcome statements that are meaningful for your project.
Project Goals and Intended Outcomes (pdf)
Defining the project goals and intended outcomes sets the foundation for creating a project plan. It's important to know where you're headed before you lay out the roadmap. This form will guide you to define your goal(s) and insert outcomes into a logic model.
Project Planning Guide and Worksheets (pdf)
This project management phase may already be familiar from other implementations you've done at your library. These worksheets are not intended to be prescriptive but may be helpful to guide your planning process.
For anyone who thinks they don't have the resources to envision a big project, read this inspiring story about one small library that started a digital media lab on a shoestring budget and then watched it blossom; includes the starter equipment list.
Collaborators in Construction (pdf)
You don't need to go it alone. In fact, it is integral to the Smart Spaces process to continue the collaboration with your community. Read two inspiring examples of how community members literally constructed active learning spaces for two small libraries, and use the worksheet to connect with your collaborators.
Photo: Project Management by geralt on Pixabay.
---
The Smart Libraries Create Smart Spaces project was made possible by support from OCLC and a National Leadership Grant (project number LG-80-16-0039-16) from the Institute of Museum and Library Services. The Association for Rural and Small Libraries was implementation partner for the project.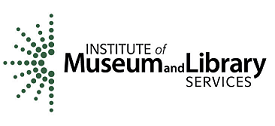 Toolkit for Creating Smart Spaces
WebJunction offers a toolkit to help you re-envision your library's place as a center of community learning. Explore more of the Toolkit for Creating Smart Spaces.