Connecting Libraries and People through the New WorldCat.org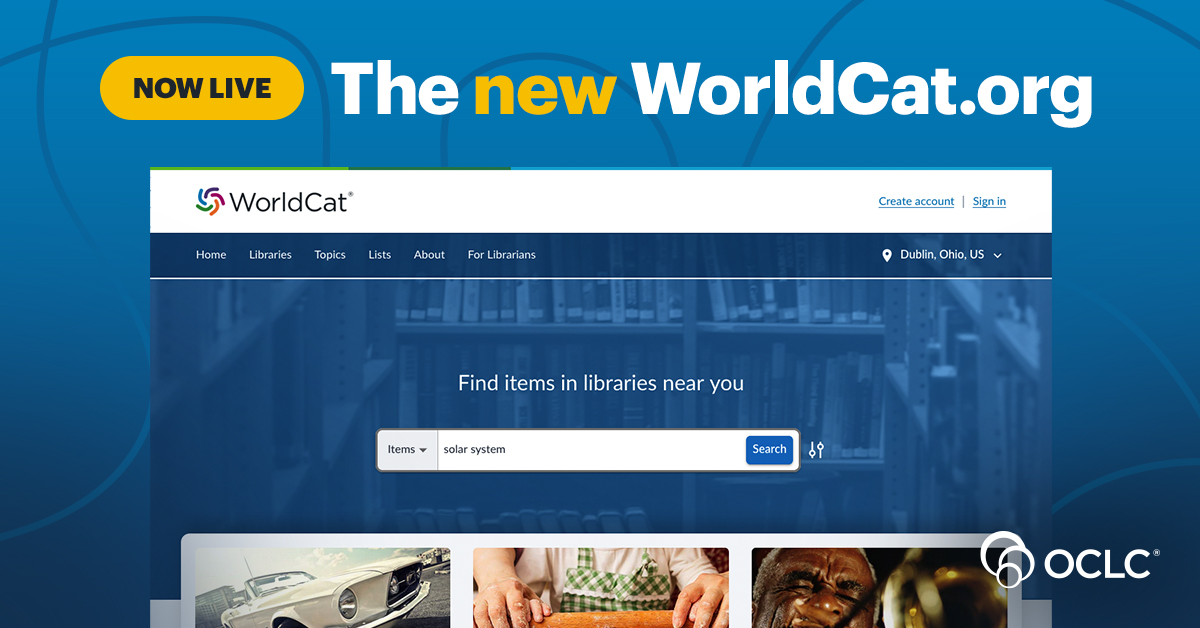 Libraries have always been trusted spaces in our communities, and the events of the past several years have brought more attention to the important work they're doing. News stories highlighted the creative ways libraries mobilized to offer vital resources to communities—from offering curbside delivery of books and materials to WiFi hotspots to COVID-19 test kits. And yet there are still people who haven't connected with libraries, either online or in person.
How can libraries connect with more people? WorldCat.org hopes to help answer this question through a redesigned website that offers new and enhanced tools for users and libraries and expanded subscription options that enable more libraries to extend their reach. WorldCat.org is central to OCLC's web visibility program, which helps libraries reach more people through search engines and other popular websites, like Google Books, Goodreads, and Wikipedia.
What's New with WorldCat.org?
WorldCat.org is a unique destination that represents the world's largest library community on the web. Millions of people already use the site every year to search for items from a global network of thousands of libraries. It highlights libraries as trusted and relevant resources for credible information and advances our collective mission to increase access to the world's knowledge.
The newly designed site features a mobile-friendly, accessible, and intuitive user experience, and fresh ways for users to engage and connect. Location-based results highlight materials that are closest to searchers and direct connections to e-resources are offered when available. WorldCat.org also offers more ways for participating libraries to promote their unique collections. For example, library information pages feature locally relevant information like recent additions to collections, links to the catalog, access to library card request forms, and directions to physical locations. Library staff can also easily collaborate on and share lists that highlight areas of expertise and unique materials.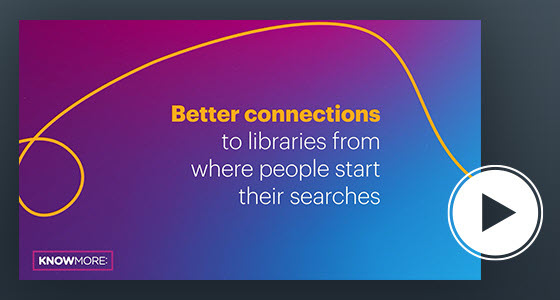 Designed to Amplify Libraries and Collections
At its heart, WorldCat.org is designed to meet people wherever they begin their search for information. In addition to searching for books, articles, and multimedia resources, visitors to the site can:
Easily locate resources using a prominent "borrow" link that connects searchers to the nearest holding library
Follow their favorite libraries to see their lists and latest additions
Create and share lists on topics of interest
Generate bibliographic citations in several popular styles
Explore curated topic pages, such as cooking, genealogy, music, automobiles, and women's history
WorldCat.org helps build bridges between libraries and people who can benefit from greater access to information.
Reach More People
Serving the mission of libraries to offer trusted information and resources to all members of our communities is work that requires many collaborators. Whether you are in a position to make decisions about how to promote your library or you are supporting members of your community to access needed resources, WorldCat.org can help expand and magnify the impact of your work.
Head over to WorldCat.org to explore the improved site and learn more about how it can help more people dive into the wealth of information, education, entertainment, and surprises collected by thousands of libraries from around the world. You can also visit the WorldCat.org information page to learn more about new features and register for email updates.