Centering Community VOICE
Elizabeth Mills, Jacqueline Kociubuk, and Kathleen Campana
/
14 November 2023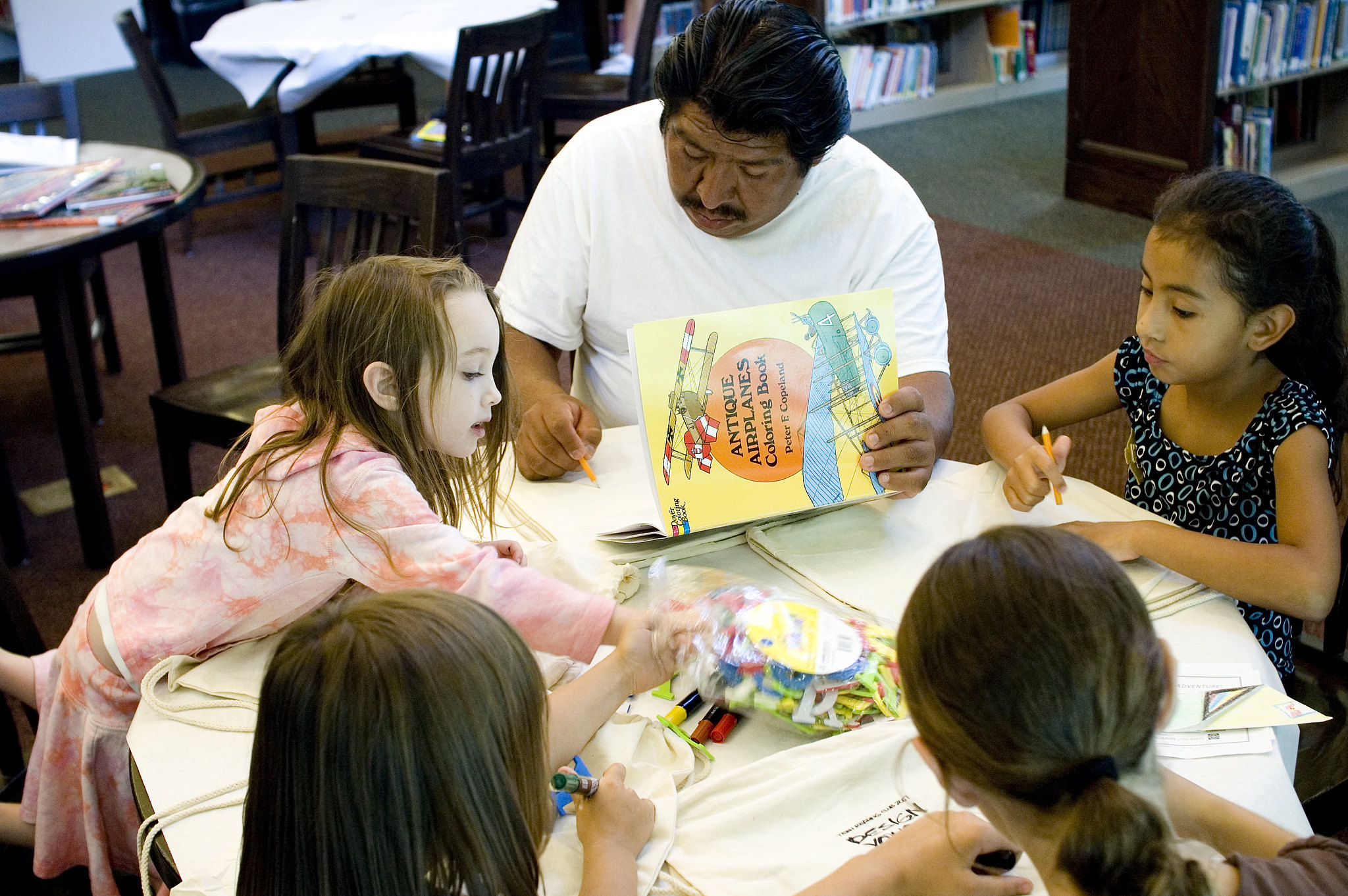 Are you looking to deepen or expand your library's outreach services for children and families from underserved communities, or would you like to build your library's outreach efforts but don't know where to begin? Have you been looking for ways to incorporate social justice principles into your outreach efforts? Would you like strategies for how to thoughtfully and compassionately provide outreach in communities whose identities and values are different from yours? Then we have the right course for you!
Centering Community VOICE includes in-depth, approachable content that guides you through a value-focused, outcomes-based process for developing, delivering, and assessing outreach programs for children and families from underserved groups. The self-paced course is designed for library staff at all levels who are interested in providing outreach services for children and families.
The course leads you through every step of the process from beginning to end. You'll learn how to begin this work, including methods for building internal buy-in and connecting with community partners, steps for uncovering and understanding the values your community holds, and methods for working with your community to identify and create outreach outcomes centered around their values. You can then measure those outcomes and use that data to demonstrate and communicate the impact of all that you do. Developed in partnership with 20 library staff conducting community outreach around the country, practitioner-tested tools and strategies guide each step of this process in a downloadable and printable workbook.
Additionally, the course provides modules on social justice principles and trauma-informed practices that you can apply to ensure your outreach programs and services are offered in an equitable and empathetic way with and for families in underserved communities.
Course Features
Multimedia approaches to content (text and videos with transcripts)
A downloadable workbook with tools, instructions, and reflection activities
Two pathways of completion—Basic (10 hours) and Advanced (30 hours) to accommodate schedules and objectives
We encourage you to go through this course with fellow staff members or other outreach providers in your area, or you can go through this course on your own and complete the activities with existing or new community partners.
Outreach is one of the most powerful methods libraries can use to reach and serve everyone in the community, including those who cannot or do not come into the library due to a variety of barriers. Enroll in Centering Community VOICE and begin the work of uplifting and empowering your communities today.
---
Centering Community VOICE was made possible in part by the Institute of Museum and Library Services, IMLS Grant #RE-18-19-0007-19.