Grant Opportunities for Reading Programs
Last Modified: 09 May 2018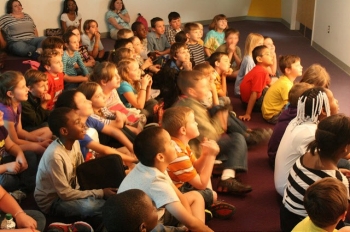 For public libraries in cities and towns across the country, literacy programs are a key part of their public programming. These often go beyond involvement in summer reading activities, and could include year round efforts that support readers of all ages. If your library needs financial assistance with offering a program or getting access to books, check out these grant opportunities. It's also worth checking with local foundations, either in your city, town or region, that could support your initiatives. Funders are often looking for quality programs to support and libraries are always a strong choice!
Literacy grant opportunities / free books
General resources for grant opportunities
Visualizing Funding for Libraries: a free resource from Foundation Center. A WebJunction webinar covering how to use the tool is also available. http://libraries.foundationcenter.org/ 


Reading Rockets: In Search of Free Books. Article providing links to several organizations that distribute free or low-cost books. http://www.readingrockets.org/article/57


Library Grants - this blog keeps readers up-to-date on current grant opportunities for all types of libraries. http://librarygrants.blogspot.com/


State library staff - staff at your state library may be familiar with local grant programs that your library may be eligible for, check with them for more information.
This list was provided byJanet Ingraham Dwyer, one of the presenters for the February 2011 webinar, Library Reading Incentive Programs for Summer and Beyond, and was updated in May 2018 by WebJunction. If you have other suggestions, please add them in the comments below!
This work is licensed under a &nbspCreative Commons Attribution 3.0 United States License