Translate Community Needs and Expand Possibilities
WebJunction
/
26 January 2021
You have gathered a lot of feedback and generated a lot of insights into your community through the discovery tools and strategies you chose. It's a good time to introduce "design thinking" concepts and the "ideation" as a way to distill the multitude of insights into workable ideas for creating active learning spaces and services at your library.
Introduction to Design Thinking and Ideation (13:26 minute video)

Design thinking, also known as human-centered design, uses techniques to break free of familiar patterns of thinking and see things from the users' perspective in order to come up with creative solutions to meet their needs and interests. The process will help you avoid the rush to conventional solutions, suspend your reactive judgement, and truly expand a universe of possibilities you might not think of otherwise.
5 Ways to Think Like a Designer (external site)
If you don't think of yourself as a designer, check out these simple ways to nourish your creative thinking.
From Discovery to Design (17:36 minute video)

Pat Fickett, director of Wilton Public and Gregg Free Library, NH, shares the story of how she and her staff used the design thinking process to gather community input and then distill the wide range of wants and needs into a clear vision of a smart space the library could create to enrich the community.

Design Thinking Brainstorm (10:52 minute video)

Watch this team go through a brainstorming session to get an idea of how open, fluid, and fun it can be.

Six Creative Ways to Brainstorm Ideas (3:35 minute video)
It may happen that your ideation team runs up against a brick wall. These ideas will help you get beyond the mental blockers and start generating ideas.

How kids can help design cities (14:16 minute video)
If you think adults are the only source of good ideas, watch this TED talk for an example of letting go of preconceptions, opening up to the crazy ideas of children, and looking at the core of an idea.

Ideation on a Community Wish for a Walmart
This was a true scenario from Round 1 of the Smart Spaces project, in which the cohort brainstormed together to respond to one community's wish for a Walmart. Clearly, the library was not going to build a Walmart but see how they exploded and dissected the idea to get to something doable.
Brainstorming Rules (pdf)
Keep this list of seven rules handy during your ideation to help stay focused. The number one rule is "defer judgement."
---
The Smart Libraries Create Smart Spaces project was made possible by support from OCLC and a National Leadership Grant (project number LG-80-16-0039-16) from the Institute of Museum and Library Services. The Association for Rural and Small Libraries was implementation partner for the project.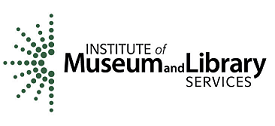 Toolkit for Creating Smart Spaces
WebJunction offers a toolkit to help you re-envision your library's place as a center of community learning. Explore more of the Toolkit for Creating Smart Spaces.