Social Library, Volume 105
Jennifer Peterson
/
03 April 2018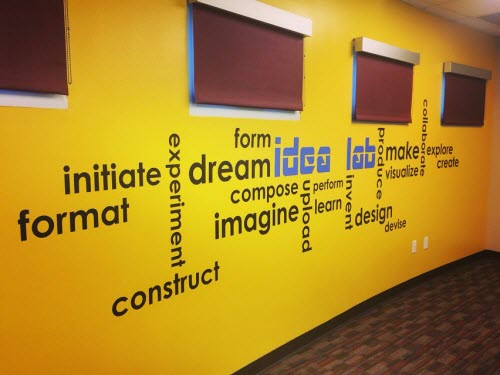 The Social Library highlights innovative ways libraries are using Facebook to connect with communities. This week, libraries shared news about programs including an "Idea Lab," a community baby shower, a traveling virtual reality project, musical instrument recycling and a community reads opportunity. If you'd like to see your library featured in a Social Library edition, please let us know via social@webjunction.org or find us on Facebook.
Ignacio Community Library (ICL) in Colorado celebrated the grand opening of their Idea Lab! The library is participating in WebJunction's Small Libraries Create Smart Spaces project, and we're thrilled to see the coverage of the opening in the Durango Herald. In the article, Ron Schermacher, from the library shared that the Idea Lab "can help with a job search or to create digital content for companies that need to update their websites. The lab also can be used to record family members, for example, to create a film for future generations."

Safford City-Graham County Library in Arizona hosted a Community Baby Shower for parents, expectant parents and caregivers of babies up to one year old. "Come join us for fun, games, door prizes, many exhibits with parenting information and the opportunity to meet members of our community who will be able to answer questions about pregnancy and childbirth, car seat safety, breastfeeding, nutrition, parenting and much more!" An article in the Gila Valley Central descibes the event in detail, including sponsorship by First Things First – a statewide organization focused on early childhood development. Several organizations related to childcare also had booths set up at the event and helped to make the day a success.

Shelton Timberland Library in Washington welcomed a visit from
Secretary of State Kim Wyman to try out the library's Oculus Virtual Reality. The "VR in Libraries" project is run in partnership with the University of Washington's Information School and one of the leading VR companies in the world, Oculus. In a Courier-Herald article, the state library shared that the new VR technology will be available at the Tukwila, Federal Way and Youth Services Center branches of the King County Library System, the Puyallup Public Library, the Mount Vernon Public Library, and the Hoquiam and Shelton branches of the Timberland Regional Library System.