More Buy-In = Better Marketing
Kathy Dempsey
/
15 April 2020
Kathy Dempsey has been editor of Marketing Library Services for 26 years, and is a library marketing consultant at Libraries Are Essential.
The people at OCLC really get what True Marketing is all about, and they generously share their wisdom via many live sessions, online events, and publications across the world. I attended one of their special sessions in February because it covered an evergreen topic—getting others to understand the value of marketing and to support that work, even when it's not part of their jobs.
On February 28, during the 2020 PLA Conference in Nashville, OCLC organized a panel session called The Marketing Value Proposition: Why Buy-In Makes All the Difference. In my work as a marketing consultant, nearly all of the library employees I talk with tell me that they have trouble getting buy-in and support—not only from administrators, but also from their peers. So I'm always looking for new tactics and strategies to share.
Highlights of the Conversation
At this PLA event, OCLC's Executive Director of Marketing, Jenny Johnson, questioned a panel of three speakers. Here are some highlights of their hour-long conversation.

Everyone agreed it's vital to have marketing support from someone near the top of your organization's food chain. "You need a champion" who's respected by everyone, said Jim Staley from Mid-Continent Public Library (Independence, Missouri). If your champion supports and participates in marketing tactics, others are more likely to follow their lead.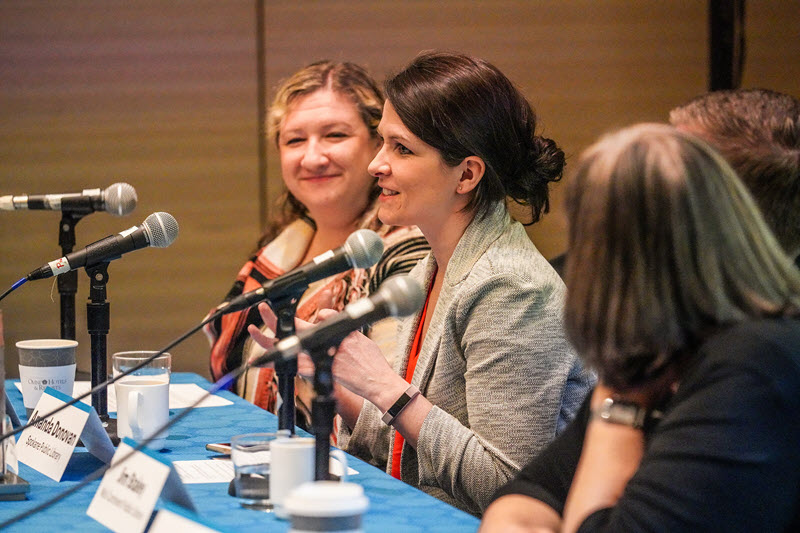 However, Staley cautioned, you'll still need to work bit by bit, building trust with people over time. Even when an administrator supports something, or even requires participation, colleagues may grumble until they understand the reasoning behind the requests. So celebrate small successes and give others time to get on board.
Stacie Ledden from Anythink Libraries in Adams County, Colorado, agreed. Discussing the link between everyday customer service interactions and overall marketing strategies, she stressed, "It's really critical to ensure everyone understands their role." Most folks don't realize what marketing is really about (storytelling, connecting people with what they need, supporting staff projects, etc.), so they don't see themselves as part of it.
Ledden recommended reminding staffers that the marketers are there to support them and help their work be recognized (via increased usage and attendance, etc.), which is why the marketers ask the staff to help with that work. "We're stronger together" is a good message for your colleagues. Ledden explained that you don't want to just go into a meeting "like a steamroller" and declare "This is what we're going to do."
Spokane (Washington) Public Library's Amanda Donovan picked up on that thread. Instead of declaring what must happen, she talks with her colleagues about "what could be" and incorporates their ideas into her strategies. Enabling colleagues to see what the future may hold, helps them see the importance of working together to meet goals you've set collaboratively.
Sage Advice From the Panelists
Near the end of this session, OCLC's Johnson asked each speaker for one sage piece of advice, and they did not disappoint.

Ledden offered, "I think it comes down to authenticity," meaning that people want to know why they need to do something. So rather than just handing down a particular message they must share, explain why each interaction matters and why consistent messaging is vital to the big picture.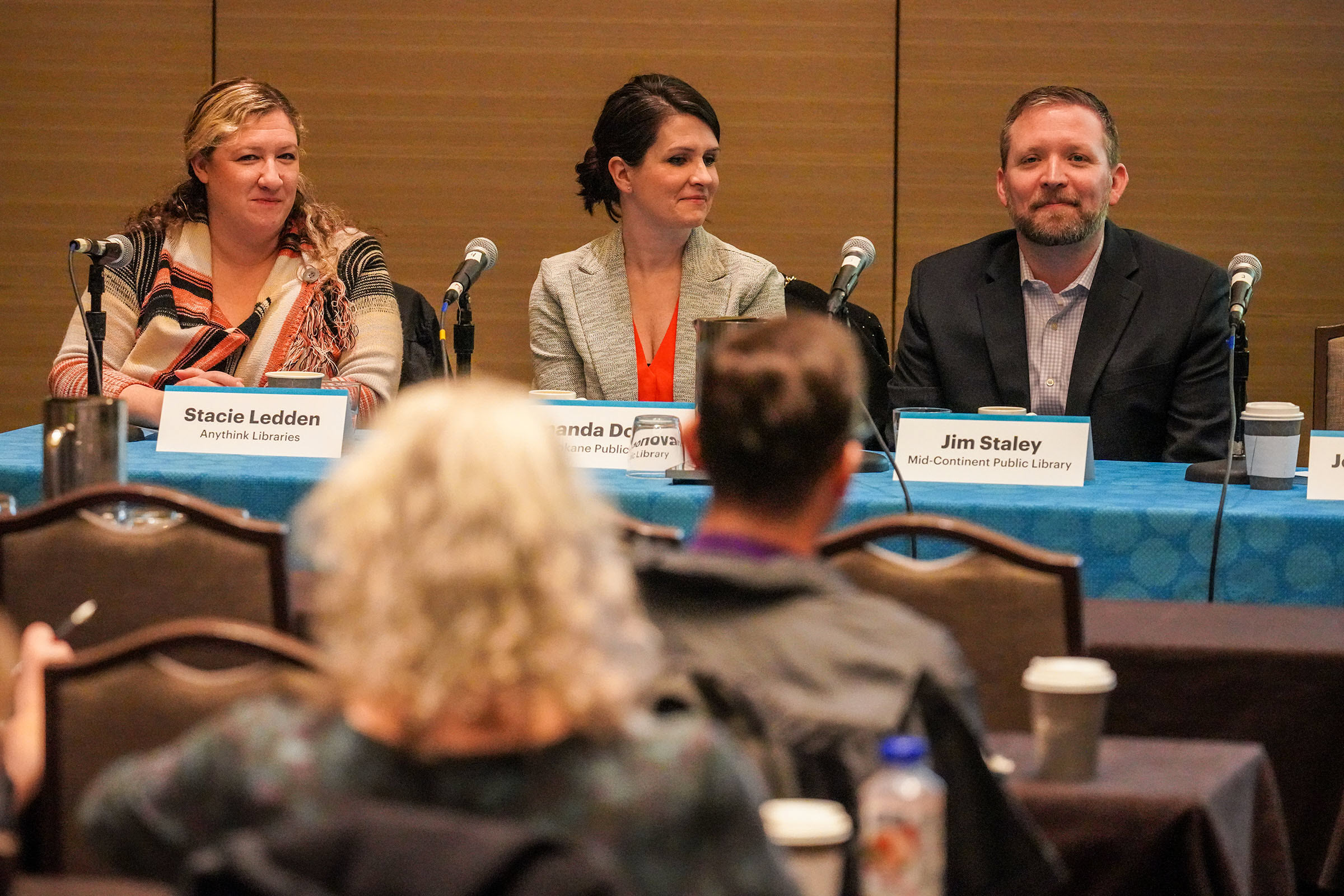 Donovan's advice tied in to that. She said it was important for every employee to understand the leadership's goals, and to realize that marketing decisions are strategically made to meet those goals. Here's my own example of that: A part-time circulation staffer may think, "I'm just here to check out items." But he might see his work differently after learning that asking patrons, "Do you know about the classes we're offering next week?" actually supports a specific goal of increasing program attendance by 10% this year.
Staley took a different path. He likes to remind everyone that librarians aren't in the book business, they're in the people business. Investing in relationships, he said, is key to accomplishing goals and increasing library support.
Where to Learn More
Achieving buy-in is a hot topic, and there's always more to know. Thankfully, there are plenty more resources!