Learn Free with the Goodwill Community Foundation
WebJunction
/
07 June 2022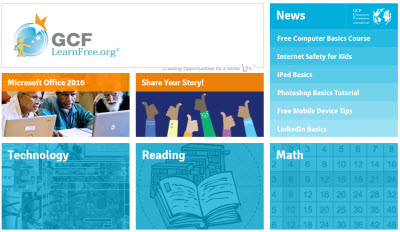 Next time you drop your yard sale rejects off at the local Goodwill, take a moment to think about what they do with the proceeds from their retail stores. You may be surprised to find out about the numerous programs they support that provide education, employment, and life enrichment opportunities for people in your community. Almost sounds like a library, right?
The Goodwill Community Foundation isn't a library, but is still pretty neat in its own right. One of the interesting programs they offer is called GCF LearnFree.org. This is a program that creates and provides quality online learning opportunities for anyone who wants to improve their technology, literacy, or math skills. Including more than 1,000 different lessons covering more than 90 topics, this is a great, free resource to help your patrons (or staff) learn new skills. This is a great tool for libraries to be aware of, either to help continue development among their own staff or to show to their patrons alongside other resources.

Every tutorial on GCFLearnFree includes text, information graphics, interactives, and videos; all in an effort to provide a variety of different learning styles. Some of the subjects taught include computer basis, internet 101, internet safety, MS Office, Facebook, email basic, and more. In addition to video tutorials, the site offers instructor-supported, online class programs in Microsoft Office that allow students to receive CEUs and certificates of completion (still all for free).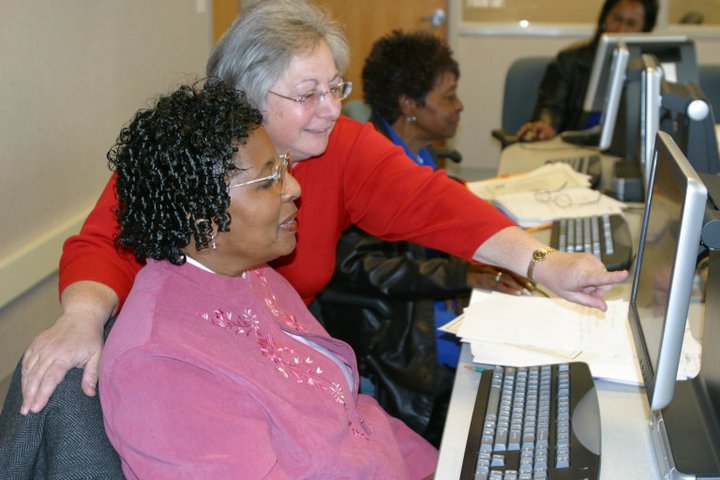 Along with the core tutorials, there are additional resources available for career support, featuring: career planning and salary, job search and networking, resume writing, money, interviewing skills, and job success. Some of the most popular tutorials in other areas cover Google Drive, iPad basics, Pinterest 101, blog basics, Chrome, and Publisher 2011. And if learning at a desk isn't your thing (or your patrons' thing) then there is also a suite of mobile apps covering the MS Office suite, vocabulary, and math.
Quick Links for GCFLearnFree

Website: https://edu.gcfglobal.org/en/
Spanish Site: https://edu.gcfglobal.org/es/
Twitter: http://www.twitter.com/GCFLearnFree
Facebook: http://www.facebook.com/GCFLearnFree.org
YouTube: http://www.youtube.com/gcflearnfree
LinkedIn: http://www.linkedin.com/company/gcflearnfree-org
Pinterest: http://www.Pinterest.com/GCFLearnFree
This article was originally published in July 2013 and was updated with new links and resources.