Transform Your Library with WebJunction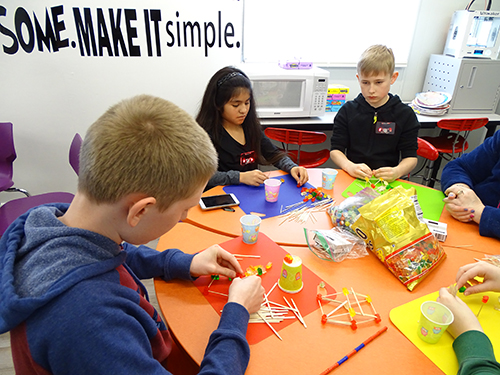 "The transformation is unbelievable. The whole library used to be dark and not fun."
This is what one patron said about the space transformation at the Glenns Ferry Public Library, in Glenns Ferry, Idaho, that was fueled by a grant to OCLC from IMLS and guided by the experts at WebJunction through the Small Libraries Create Smart Spaces program. If you've been wanting to collaborate with your community in transforming a space in your library to encourage more hands-on, participatory active learning, it might be time to get your library involved, too.
During the first round of the project, 15 small public libraries serving rural or remote communities were chosen to participate. In addition to receiving a small sub-grant, participants attended webinars, received coaching from the WebJunction team, and were supported by fellow participants as they learned to transform cramped or underutilized spaces into vibrant, dynamic, active learning places. Take a look at Glenns Ferry's incredible transformation, as well as these other transformation stories and see how they created smart spaces in their libraries.
Thanks to a generous supplemental grant from IMLS, WebJunction will help 15 more libraries infuse new life into their spaces. It's free to apply and free to participate. Selected libraries will receive a $5,000 sub-grant and will engage in online learning with the WebJunction team from March 2019 – May 2020.
The deadline to submit an application was Friday, January 18, 2019. All applicants will be notified of their selection status by Friday, February 15, 2019.
You could become one of the next small libraries to go from "dark and not fun" to "unbelievable."
Photo: Glenns Ferry Public Library, after Smart Space transformation. Used with permission.

The program is made possible by support from OCLC and a National Leadership Grant (project number LG-80-16-0039-16) from the Institute of Museum and Library Services. The Association for Rural and Small Libraries is the implementation partner for the duration of the project.