OCLC Awarded IMLS Funds to Expand 'Small Libraries Create Smart Spaces' Project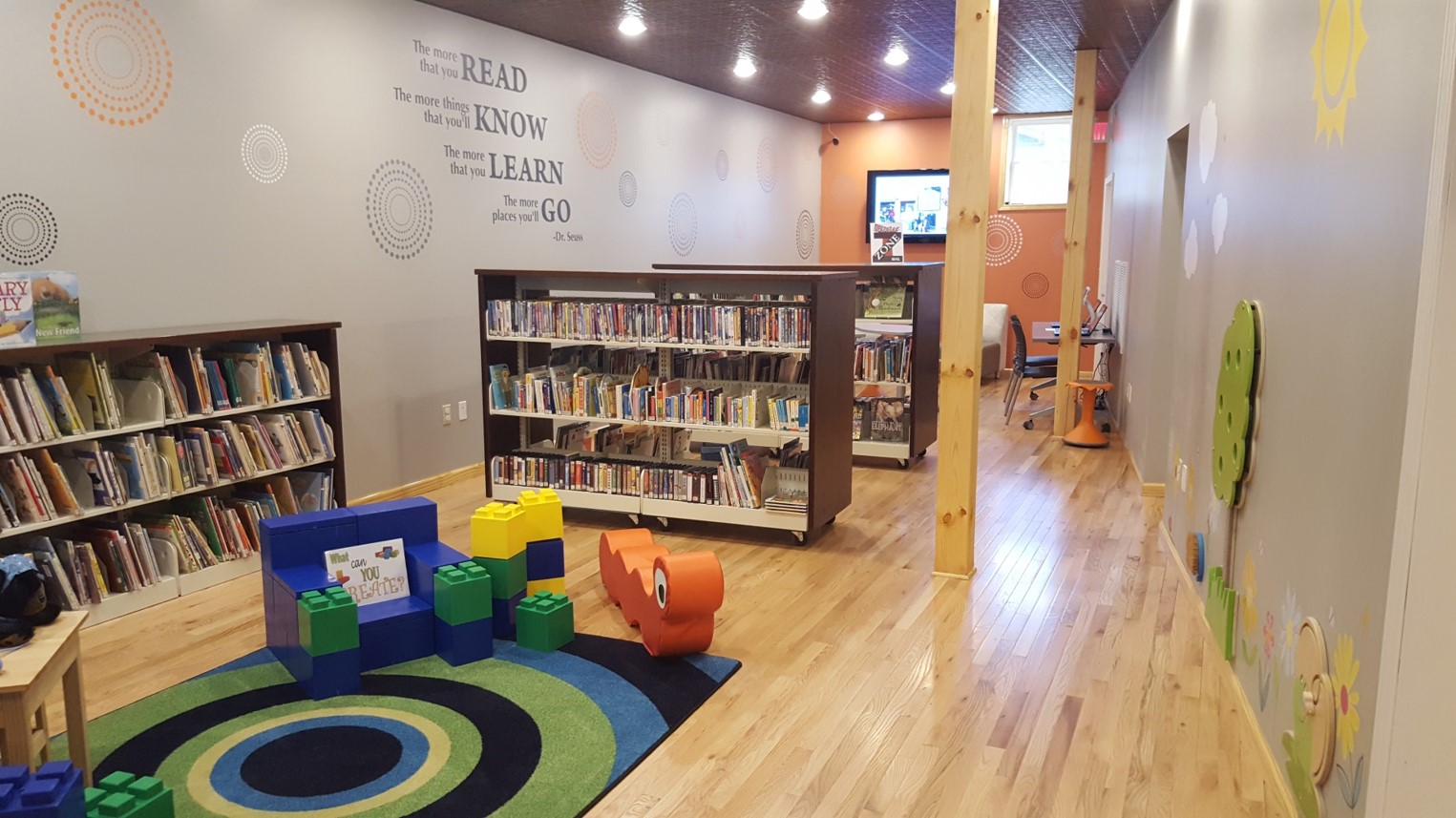 DUBLIN, Ohio, 28 November 2018—OCLC has received a $223,120 award from the Institute of Museum and Library Services (IMLS) to expand its National Leadership Grant project, Small Libraries Create Smart Spaces, to more small and rural public libraries across the U.S.
In the first two years of the project, OCLC partnered with the Association for Rural & Small Libraries (ARSL) to guide and support 15 small public libraries in 12 states as they applied principles of design thinking to create space for social, active learning at the library. Participating libraries completed an online training program led by WebJunction, OCLC's free online learning community for library staff; and received a $5,000 sub-grant for materials, equipment and furnishings for their reimagined space. One of the libraries, Madison County Public Library, has been recognized as Best Small Library in America 2018 by Library Journal; renovations to the library were supported by the Smart Spaces program.
"We've been blown away by these small libraries. With very limited time, staff and resources, they have infused new life into their spaces and their communities. We are thrilled to have the opportunity to work with 15 more small libraries; we are confident that each will address their communities' learning needs with creative active learning spaces," said Sharon Streams, WebJunction Director.
A self-paced course, Making Space for Active Learning, and the libraries' transformation stories are now available on WebJunction.
Applications for the second round of the project were accepted through Friday, January 18, 2019. Applicants will be notified by mid-February of their selection status. Learn more about the participation requirements and application guidelines.
About OCLC
OCLC is a nonprofit global library cooperative providing shared technology services, original research and community programs so that libraries can better fuel learning, research and innovation. Through OCLC, member libraries cooperatively produce and maintain WorldCat, the most comprehensive global network of data about library collections and services. Libraries gain efficiencies through OCLC's WorldShare, a complete set of library management applications and services built on an open, cloud-based platform. It is through collaboration and sharing of the world's collected knowledge that libraries can help people find answers they need to solve problems. Together as OCLC, member libraries, staff and partners make breakthroughs possible.
OCLC, WorldCat and WorldShare are trademarks and/or service marks of OCLC, Inc. Third-party product, service and business names are trademarks and/or service marks of their respective owners.
Photo: Hot Springs Public Library, after Smart Space transformation. Used with permission.

The program is made possible by support from OCLC and a National Leadership Grant (project number LG-80-16-0039-16) from the Institute of Museum and Library Services. The Association for Rural and Small Libraries is the implementation partner for the duration of the project.