The Small Community Advantage in Library Fundraising
Kathleen Gesinger
/
19 August 2015
"I have seen small libraries do amazing things in the area of fundraising." Sue Hall
Through the WebJunction webinar, Beyond Book Sales: Practical Ideas for Raising Funds for Your Library, Sue Hall, Director of Library Strategies, reminds us that small libraries can benefit from the "small community advantage" where personal relationships make a big difference with patrons and prospective donors.
As cornerstones in small or rural communities, libraries are already steeped in elements of successful fundraising: strong connections with individuals (local merchants or patrons), strong relationships within the community, and a strong volunteer base. People are often more willing to give their time and stay more dedicated in small communities.
Sue introduced us to her 12 must-know facts about library fundraising, and we are reminded that effective fundraising is about relationships first, money second (Fact #1). Through our daily interactions and transactions at the library, we are already building or strengthening relationships. She also reminds us that everything is easier with Friends (Fact #2). Your library staff is busy, and fundraising is often over and beyond what staff have time to do. Supporting strong internal communication and developing a strategy around what your library wants or needs can get you far in your fundraising goal. And having your Friends onboard is key!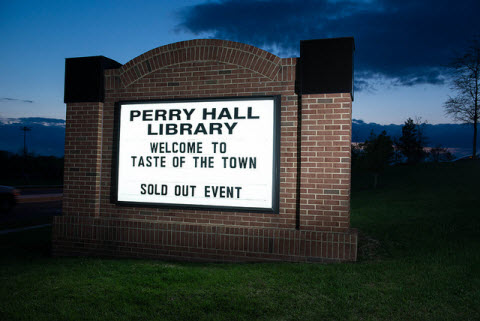 What happens in your library? How does your library impact the community? How would an increase in funding expand the library's capacity? What would happen if your library went away? With these big questions we are reminded that you can't raise money without a strong case for support (Fact #3). Building a case for support reminds not only potential donors in your community, but it reminds and re-energizes library staff and volunteers. We know that libraries aren't going away, they're just changing dramatically. Help your community understand how they've already changed, and make the case for how your library can help drive that change forward!
Such powerful and practical reminders that raising funds for libraries is about leveraging the good you're already doing in your community and building on both the emotional and intellectual appeal to donors (Fact #4). Libraries are places that have real emotional appeal, and that appeal, coupled with a strong fundraising ask, can motivate people to give. Not an author event goes by that Sue doesn't hear from a local or famous author, first sharing how the library (either that very branch or their local branch growing up) helped spark their passion for writing and who they've become today.

Explore more with Sue Hall and learn about all 12 must-know facts about library fundraising. View the webinar today!