Social Library, Volume 170
WebJunction
/
17 January 2023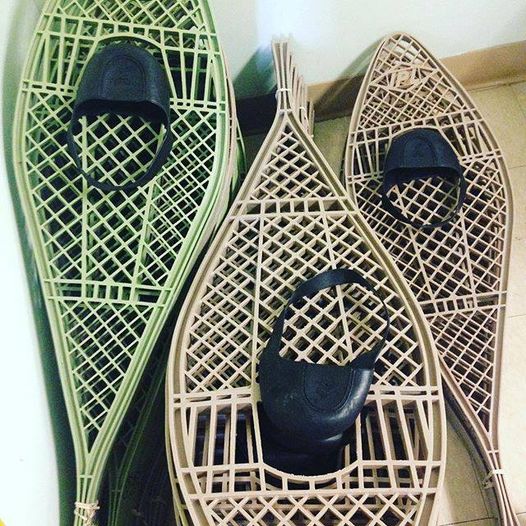 We're continuing the Social Library series in 2023 to showcase the creative ways libraries are reaching out to their communities through social media channels. This edition highlights a handful of unique ideas for programming and engagement, as well as some ways libraries are branching out to offer resources beyond books. If you'd like your library to be featured in an upcoming edition of the Social Library, let us know via [email protected] or find us on Facebook. 
Greater Sudbury Public Library in Ontario is putting a wintery spin on the growing Library of Things trend by offering community members the chance to check out a pair of snowshoes. Along with fishing rods and nature discovery backpacks, Sudbury Public Library's offerings are helping patrons enjoy the outdoors throughout all seasons. Snowshoes have been offered for a few years, and local press often helps remind community members of this unique lending program, which is available at all 13 branches. Families can check out snowshoeing kits for two adults and two kids, and there are even classroom-sized kits that can accommodate up to three adults and 27 kids.
Catawba County Library System in North Carolina is offering another type of winter resource to community members in need. Anyone who is in need of warm outerwear can visit the Main Library branch in Newton to grab a free coat or hat from their self-serve coat rack. The post has been shared hundreds of times, a testament to its effectiveness.
Reading Public Library in Massachusetts is inviting people to explore the world through books with two travel-themed program offerings. The Armchair Explorers Book Club features monthly book picks about Americans traveling abroad, as well as an online discussion board for book club members. Around the World in 80 Days is their winter reading program, open to kids and adults. Participants receive a free book passport and are encouraged to read seven books—one taking place on each of the seven continents—over the course of the program. Check out the program page to see the book lists, which are broken down by continent.
Solano Public Library in California is bringing books to the barbershop through their Reading at the Barbershop program. This program is designed to help remedy low levels of reading and writing proficiency among boys by encouraging reading in a community setting with supportive male role models. Nine participating barbershops feature age-appropriate reading materials for boys to choose from.
Anchorage Public Library's Muldoon Branch in Alaska came up with a creative way to engage patrons, as the post about their Secret Books activity recently went viral. In August 2021, staff carved out secret compartments in a few old books that were ready to be retired and hid a message with a modest prize inside each one. The first book was found by a patron in December 2022, nearly a year and a half later, and the second book is waiting to be found!
Wichita Public Library in Kansas wants to help their patrons get handy! They connect patrons with auto and home repair resources, like the Auto Repair Source, a free online auto repair database, and the Motor Manual Collection, which includes more than 7,000 auto repair manuals.