Social Library, Volume 165
Jennifer Peterson
/
24 November 2020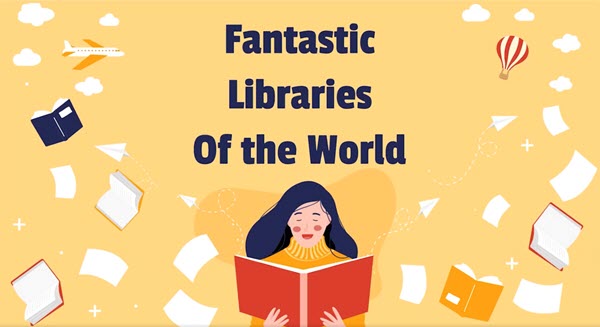 With this fresh edition of the Social Library series, we're highlighting more libraries for their innovative approaches to engaging with their communities, whether it be for entertainment, learning, fundraising, advocacy, or to spread gratitude. If you'd like your library to be featured in an upcoming edition of the Social Library, let us know via [email protected] or find us on Facebook.
Deschutes Public Library in Oregon shared a wonderful hour-long video presentation by staff on eight Fantastic Libraries of the World. "Join us for a fun and visual online trip with librarians Graham and Rya to virtually explore some of the world's most magnificent libraries. From architecture to collections, they'll share some of the things that make these libraries so special."

Sierra Madre Public Library in California put a call out for recipes for their Quarantine Cuisine Cookbook. "Do you have a recipe that's good enough to stay home for? Are you willing to share it? If so, you will be entered into a drawing for a cooking gift basket (locally sourced)! All entries will receive a finished copy of the 2020 Sierra Madre Quarantine Cuisine Cookbook."


Morgantown Public Library in West Virginia is hosting a genius calendar fundraiser in collaboration with two local animal shelters, the Real Librarians and Adoptible Cats: a Wild and Weird 2021 Calendar, "made by librarians for cat fans." They did a great job spreading the word on social media, including a behind-the-scenes video about the library and shelters, and the calendar recieved lots of media mention (see bottom of calendar info). "In purchasing this calendar, you are helping us to sustain what we value in our community — whether that be sheltering homeless animals, improving literacy, or dressing up in knit and holding cats."

Rochester Regional Library Council in New York is a multi-type library network serving libraries and library systems in five counties. They shared a wonderful video compilation highlighting the variety of ways that libraries are serving their communities throughout the COVID-19 pandemic in the Rochester area. It features New York State Assemblymembers and Senators sharing their love for libraries and their commitment to the future of libraries, and highlights services and programming provided by libraries throughout the region.