Social Library, Geauga County Public Library Edition
Patrick Culliton, Marketing and Communications Manager, Geauga County Public Library
/
25 August 2020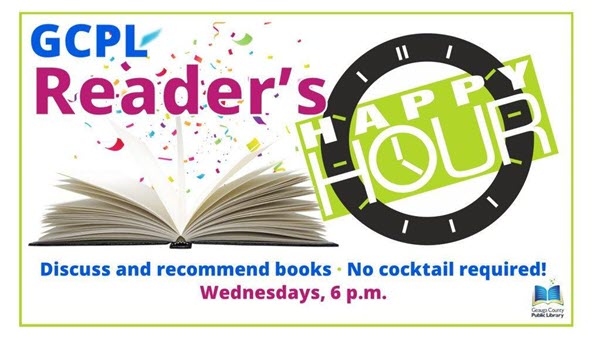 In this special edition of our Social Library series, we're highlighting one library, the Geauga County Public Library (GCPL) in Ohio. We were thrilled to hear from Patrick Culliton, Marketing and Communications Manager at GCPL, with this wonderful write-up of some of the creative ways library staff are connecting with their community on Facebook. If you'd like to see your library featured in an upcoming edition of the Social Library, let us know via [email protected] or find us on Facebook.
Putting the "Book" in "Facebook" 

These trying times have certainly put our staff's imaginations to the test, and they have come up with many fun and inspiring ideas that allow us to engage and connect with our community on Facebook. Here are a few examples.
Reader's Happy Hour  
Every Wednesday at 6 p.m., GCPL Adult Services Manager Erika hosts a GCPL Reader's Happy Hour, where she takes over the Facebook page and engages the community in a discussion on recent book releases, book recommendations, and what everyone is currently reading - no cocktail required!
Geauga Reads 
Every Friday, we post a video of a community partner reading a children's story as a fun and educational way to connect with our families while highlighting the good work these organizations do in the community. GCPL Director Ed Worso kicked the series off by reading Little Bear. The following week, Donald DeCarlo, President of University Hospitals Geauga, read Piranhas Don't Eat Bananas and it's wonderful. Look for a new video every Friday featuring community partners from the Park District, our Health Commissioner, members of the Mental Health Community, Board members, Job & Family Services staff, and more!  
Finish the Art
Youth Services Librarian Eli has come up with an awesome way to get creative and have fun while learning about art at the same time! In Finish the Art, he takes three of history's unfinished works of art and asks you to add your own personal touch to them. Facts about the art and artist are included with each piece. Finished art is submitted through a jot form.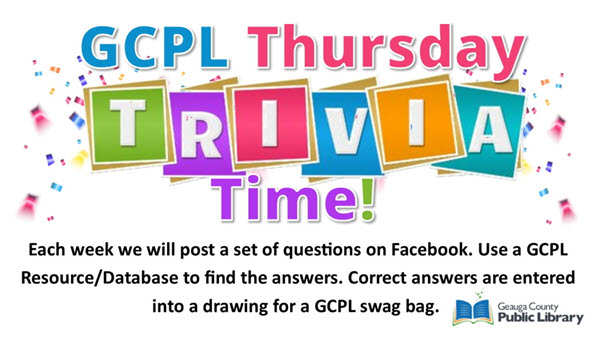 Thursday Trivia Time  
Every Thursday, GCPL Librarian Chris compiles a set of trivia questions from one of our many digital resources and databases for Trivia Time. Patrons then hunt down the answers and submit them as comments on the post. One entrant is selected at random to win a GCPL swag bag.
Virtual Lego Challenge  
Every other Tuesday, GCPL Librarians create a themed scene out of Legos and challenge patrons to create their own version in a Virtual Lego Challenge. Patrons then share photos of their creations as comments on the post. One entrant is selected at random to win a GCPL swag bag.
And that's not all! We recently introduced Two Truths and a Lie, a weekly feature where GCPL Librarian Kevin gathers three "facts," one of which is false. Patrons are encouraged to guess which is the "lie." One entrant will be randomly selected to win a GCPL swag bag.  
Who knows what our staff will come up with next! We can't wait to see it, and we know our community feels the same way.