Social Library, Volume 108
Jennifer Peterson
/
15 May 2018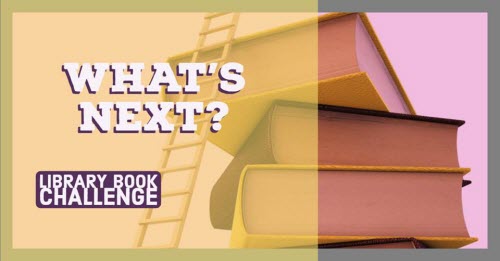 With this, our 108th edition of the Social Library series, we've got a fresh batch of library innovation to showcase. These libraries are connecting with their communities through an ongoing book challenge via social media, at the local laundromat, on a bicycle-powered charging station, at a book festival for teens created by a teen, and in an entertaining video launching summer reading. We're especially pleased to feature two libraries who reached out to us, to share their great work with you. If you'd like to see your library featured in a Social Library edition, please let us know via social@webjunction.org or find us on Facebook.
St. Charles City-County Library in Missouri reached out to WebJunction to share that they have created a fun way to engage the community with an online monthly reading challenge, the "What's Next?" Library Book Challenge. "Each month, a challenge is posted on Facebook and Twitter that encourages followers to explore new genres, different types of books, and a variety of authors. Some of the past challenges include JUDGE A BOOK BY ITS COVER (read a book with an eye-catching cover), LIFELONG LEARNING (read a book that will teach you a new skill), and WORLD OF TOMORROW (read a book set in the future). We ask users to submit their book titles/cover pics to enter a drawing for monthly gift card prizes. We have also recently formed a Facebook group that supports Challenge readers and provides resources for selecting books." The May edition of the Challenge invites patrons to read a book published the year they were born, in IT WAS A GOOD YEAR. The library also provides suggestions for each month's challenge on their Pinterest page. Thank you to Tiffani Stewart for sharing your library's fantastic reading incentive program!

Saint Paul Public Library in Minnesota has launched their new "Wash and Learn" program, which installs "pop-up" library materials and digital classrooms in local laundromats. Last Saturday's Free Laundry Day with the Library was the first event in the series, which will run until October. A story in the Twin Cities Pioneer Press describes the initiative. "To promote the effort, Giant Wash will offer free wash and dry to those who register between 11 a.m. and 1 p.m. Saturday. All attendees will be able to participate in librarian-led learning workshops and take home free books and educational resources. The event will take place at 1675 Rice St. St. Paul is working with Libraries Without Borders, which will install laptops and WiFi hotspots at the laundromat, as well as bookshelves with materials that customers can check out." Check out the video from Free Laundry Day launch with Mayor Carter and Councilmember Brendmoen.

Edgerton Public Library in Wisconsin shared this wonderful photo of Lena on their new bicycle-powered charging station, Recharging at the Library! "The ultimate in multi-tasking, she's charging her phone, doing homework on her Chromebook, AND exercising by using our new bicycle powered charging station! Stop by and get recharged!" In a local Channel 3 news story, we learned that the library was able to buy the special bike after receiving a mini-grant from St. Mary's Hospital. Riders can plug in up to 8 devices at once and use the integrated desk to read and exercise while recharging!
Mid-Continent Public Library in Missouri joined fifteen-year-old Emery Uhlig in hosting the LitUp Festival this past weekend. "An avid reader, Emery thought that there should be a book festival specifically designed for teenagers and young adults, and she has enlisted a broad community of readers, authors and organizations to make LitUp a reality." The event drew 1,000 registrants and featured 20 different bestselling authors, screenwriters, poets, and illustrators. Learn more in the KCUR interview and article about Emery's vision and check out some of the LitUp Festival photos. LitUp plans to expand to other states and countries in 2019. If you would like to help organize a LitUp festival for your city, contact litkit.org, and they'll send you more information.

And thank you to the Rapid City Public Library for reaching out this week to share their fantastic Libraries ROCK! video, launching their summer reading program. They'll be hosting their Libraries Rock Summer Reading Kickoff Party later this week.