Off to the Right Start: Planning for Projects Large and Small
Anna Shelton
/
04 March 2015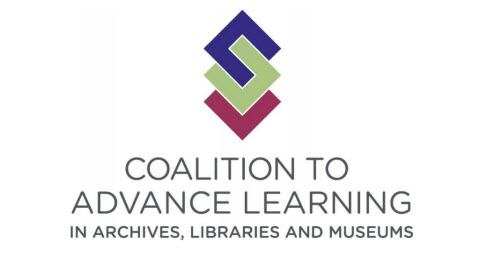 When inspiration strikes and you have the seed of an idea for a new project, it can be exciting as well as daunting. How can you get others on board with your idea, and what will make your project more likely to succeed? A recent webinar series boiled down the project planning process to its essence, offering an invigorating blend of start-up advice for projects large or small.
Presenters from the Institute of Museum and Library Services, Associate Deputy Director Robert Horton and Program Specialist Sarah Fuller, joined forces with the Coalition to Advance Learning in Archives, Libraries and Museums to share an introduction to project planning.
Contributing to the conversation were over 700 webinar participants from an unusually rich mix of organizations: museums, archives, historical societies, and libraries. Read on for insights shared by Bob and Sarah during the webinar, or view the two-part archives: Key Elements of a Project Plan and Evaluating Your Project Plan.
Getting started
As institutional budgets change, we are increasingly urged to think about our work as short-term projects, with specific outcomes and defined timeframes, instead of ongoing programs. At the outset of any project, seek to answer these questions:
What do you want to do? In order to gain support internally from your own institution, as well as from external partners and funders, you have to be able to speak confidently and communicate clearly about what you want to achieve. It can take several tries to translate your idea into a simple description that others can easily understand. As presenter Sarah Fuller noted, "You don't need to be cosmic in your proposal." Instead, focus on being realistic and practical.
Who will you impact? Take time to define and understand your specific audience for this project (not the general public). These are the people who will participate in, benefit from, and be influenced by the project. Find out whether there is evidence of demand for this project, and do the legwork to understand where your chosen audience is coming from. What resources, needs, and skills does your audience have? Will you need to build bridges or partnerships to open communication with these communities?
What has already been done? Do an environmental scan to learn about people doing work that is similar to your project idea. You may or may not find a model you want to build off of, but you will have a stronger case if you can explain why existing models won't work for your project.
How do your skills, expertise and resources match with this project? Look at your own institutional capacity and identify what additional skills and expertise are needed. Where there are gaps, think about partnering and outsourcing to save on infrastructure costs. It's usually a good idea to look at mix of funding sources, including your own budget; you may have to stop doing something else you're already doing in order to be able to start a new project.
What are your desired outcomes and benchmarks? Spend time thinking about expected outcomes and how to measure them, along with any baseline. Prepare thoughtfully and early for evaluation so you will be able to demonstrate your project's success. When working on what may seem like a small, one-time project, be prepared to learn from it as if you might one day do it again, perhaps at a larger scale. Build in evaluation processes and treat the project as a prototype – this will allow you to determine whether to continue, expand, or replicate it in the future.
How will you keep your audience engaged after the project ends? Most projects have a "tail" – things that need to happen (often after any project funding has ended) that are important to achieve the project's return on investment. By the end of the project, you will have spent quite a bit of time engaging and building trust with your audience. Specify your plan for how to keep them involved.
Find partners
Wherever possible, seek partners for your work. Collaboration can make projects more manageable and cost-effective, and increase access to resources created by the project.
Partners need to be engaged in early development of the proposal. It's okay to start small, building trust and momentum, and grow the scale and scope as you learn more about each other. Remember that in order for a partner to say "yes" to your project, they will likely have to say "no" to something else. Think about why a partner may want to work with you, and how they will benefit from the project. Talk with your partner(s) about roles, responsibilities, and expectations, and document these agreements through a memorandum of understanding.
Partnerships should be institutional relationships, not personal relationships, to help ensure that the project will continue if there is staff turnover on either side.
Establish a workplan
Create and document a workplan that contains benchmarks and deliverables to help manage the expectations of your institution, funders, and partners. Not only will this document help you identify your project's critical path forward; if you are contracting with vendors or working with partners, the workplan provides the basis for contract documents and help you manage these relationships more effectively.
As presenter Bob Horton noted, "Nothing is more expensive than retrospective corrections."
Work to do things right the first time. While you can't control everything that will happen, you can prepare for change by being iterative and flexible. Where possible, make your project modular, so that you can more easily adjust by modifying or adding project activities when faced with unexpected changes in leadership, staff turnover, or budget.
Review sample project ideas
Between the first and second webinars, participants were given an assignment to complete two short worksheets, developing a succinct description of their idea and defining an audience. Participants took up the opportunity, and IMLS received more than 50 sets of worksheets submitted by a wide variety of institutions and groups.
Listen to the archive to hear specific feedback shared by Bob and Sarah about several ideas submitted for especially compelling, well-designed projects, and get inspired by example worksheets from these exemplary projects:
Learning across sectors: archives, libraries and museums together
Fittingly, this webinar series was itself a pilot project of the Coalition to Advance Learning in Archives, Libraries and Museums, which is supported by grants from the Bill & Melinda Gates Foundation and the Institute of Museum and Library Services. Collaboratively planned and offered by multiple organizations, the webinar series was designed to share content and delivery with broad appeal to a cross-sector audience of learners from archives, libraries, and museums.
Project management is clearly a big concern for all the professions. Participants attended from all three sectors, joining from across the US and from other countries. Connect with the Coalition through their website and via Twitter.