Design for Learning - All Seven Modules Now Available!
Kathleen Gesinger
/
19 September 2017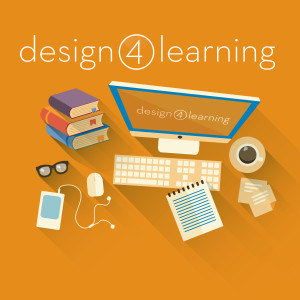 Online learning opens up a world of opportunity for learners, and having engaging courses and prepared trainers are essential to a successful experience. Designing and facilitating online learning are skills that require solid teaching fundamentals, practice and space to master. It takes time to develop a well-rounded understanding of the elements of planning for and delivering a successful online training. Whether you're a seasoned in-person trainer and interested in how to approach training online, or someone interested in what it takes to teach online, Design for Learning: 21st Century Online Teaching and Learning Skills for Library Workers (D4L) has what you need to build a foundation and prepare your first online training!
Learning online has become a norm in continuing education. From attending live online webinars, participating in self-paced course content or blended learning experiences hosted by WebJunction, there are many options for online education. It's not uncommon to encounter library staff who have received their library degree from a partially or fully online university program. From a one-hour learning experience to a 2+ year learning investment, online learning makes a significant difference in our daily lives and long-term opportunities.
WebJunction is pleased to be the host of this incredible learning content focused on the wide-range of skills and information needed for online teaching. The Design for Learning program helps to address the multitude of issues surrounding the development and delivery of online courses. Through this intensive (and amazing!) seven module training, you will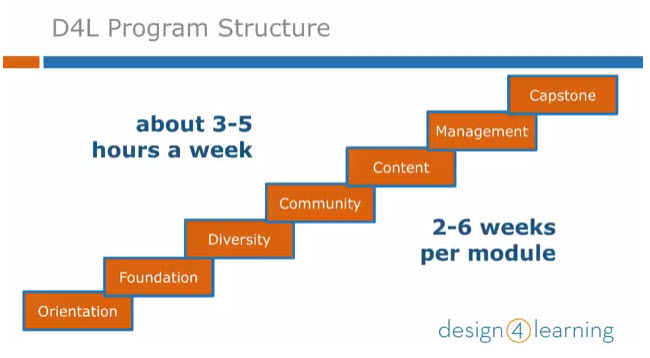 ease into learning online
consider the fundamentals of successful instructional design
refine your instructional plans to be attentive to cultural competencies and learning styles
evaluate and plan for meaningful and effective online learning communities
explore what it takes to build and surface useful and engaging online content
and plan to do it all in an online learning platform!
More about the program:
Design for Learning: 21st Century Online Teaching and Learning Skills for Library Workers (D4L) is designed to enable library workers to transfer their in-person teaching skills to the online environment.
Since 2015, Design for Learning has been teaching library workers how to design instruction and teach online. The first two cohorts included participants from all types of libraries, subject specializations, and library experience levels, all over the country. Based on their experiences with the program, the courses have been improved and adapted for WebJunction's free course catalog!
The program is comprised of seven online self-paced modules: Orientation, Foundation, Diversity, Community, Content Creation, Course Management, and Capstone.
D4L was developed as a partnership between the South Central Regional Library Council, Syracuse University's School of Information Studies, and the Empire State Library Network. It is funded as a three-year grant, by the Institute of Museum and Library Services (grant number RE-06-14-0014-14).


Login to WebJunction's Course Catalog and explore this content today!