Libraries and Workforce Development Video Series
Last Modified: 21 March 2012
Project Compass worked with Pat Wagner to develop this series of short presentations on topics to help library staff respond to the increased demands by job-seekers on their time and resources. Pat Wagner is an educator, trainer, writer and consultant with Pattern Research. She has worked for and with libraries of all kinds, plus library boards, foundations, Friends groups, and national, state and regional library organizations.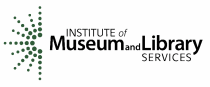 This project was made possible by the Project Compass grant from The Institute of Museum and Library Services (IMLS). IMLS is the primary source of federal support for the nation's 123,000 libraries and 17,500 museums. The Institute's mission is to create strong libraries and museums that connect people to information and ideas.
Who Are They? What Do They Need? What Can Your Library DO? (12 min)
Job-hunters arrive with different backgrounds and differing needs. Get to know some of the prevalent varieties.
How Your Library Can Offer Effective, Timely Support for Job-Hunters (30 min)
Learn how your library can best serve job-hunters and when it is appropriate to enlist help from other agencies and partners.
How Social Media Tools Can Help Your Job-Hunters (if you keep them focused!!) (18 min)
Pat looks at four prominent social networking tools from the perspective of the job-seeker: LinkedIn, Facebook, Twitter, and Posterous.
How to Identify and Protect Job-hunters from Scam Artists (15 min)
The unemployed are particularly vulnerable to job offers and scams that sound too good to be true. Help your patrons beware.
Stress Management for Library Staff and the People They Serve (20 min)
Tough times bring new stresses, which patrons bring into the library. Pat offers cool and timely advice for reducing your own stress.
Additional Videos:
This work is licensed under a &nbspCreative Commons Attribution 3.0 United States License