Virtual Road Trip Part Three: Small Libraries Engaging with their Communities
Part Three: New Hampshire and New York
Brianna Hoffman
/
05 April 2017
Welcome back to WebJunction's Small Libraries Create Smart Spaces virtual road trip! The cohort of 15 small and rural library participants have been busy learning about placemaking, active learning and community engagement as they continue to engage and explore how to reimagine and reconfigure parts of their libraries into spaces for active learning. We will be leaving on a jet plane in the next leg of our journey. From Iowa, over the Great Lakes and Niagara Falls, our next stop takes us to New Hampshire and New York.
Tucker Free Library, Henniker, New Hampshire
Incorporated in 1768, Henniker, New Hampshire prides itself as being "the only Henniker on Earth." Henniker residents enjoy four seasons of outdoor recreation due to its location in the foothills of the White Mountains and proximity to the Contoocook River. This outdoor spirit drives a significant part of Henniker's economy, and the materials checked out at the Tucker Free Library reflect that. "Books on sustainability, homesteading, animal husbandry, and cottage industries are extremely popular," says Lynn Piotrowicz, Library Director.
"D-I-Yers, chefs, educators, town managers all choose to live in Henniker," explains Piotrowicz. "Many of us commute to our jobs. Kids walk to school (located next to our library), and engage after, at the library or on the athletic fields." Even though there is no movie theater or bowling alley in town, or even a chain store or restaurant within 20 miles of their village, Henniker's population of 4,900 enjoy an active lifestyle.
Even though Henniker has idyllic charm in abundance, Piotrowicz is well aware of the community's needs. "Meeting space is at a premium, especially for activities that fall outside the normal business hours of the day," she says, "No public physical space where tables can be brought together for brainstorming or innovation."
An example of Tucker Free Library's ability to recognize and respond to a community need is the daytime TED Talk program aimed at adults in the community, particularly seniors. "Many of our seniors complained that our programs were inconvenient because they didn't want to drive at night. After hearing the need expressed, I met with the director and the activity coordinator at the local senior center," says Piotrowicz. The library created a format of showing a TED Talk, and then discussing it. The program regularly brings in 20 or more seniors with others beginning to attend as word spread about the program and its contents. "We are starting our fourth year of monthly discussions on topics such as technology, mental health, and issues important in our community and the larger world."

Piotrowicz and her staff at Tucker Free Library are excited to be a part of the Small Libraries Create Smart Spaces project. With experience creatively and innovatively using their space, they are looking forward to learning even more about how to be a community idea incubator. Piotrowicz sees herself as a kind of conductor, bringing together the cacophony of community, library personnel, facility, governing body, and the services and collections into a beautiful symphony. We are looking forward to seeing the beautiful music that comes out of the Tucker Free Library!
New Hampshire is too beautiful to leave just yet, which means we'll be staying a while. Let's hop into a rental car and head south about 30 miles to the town of Wilton, New Hampshire.
Wilton Public and Gregg Free Library, Wilton, New Hampshire
Wilton Public and Gregg Free Library is located on Forest Road, a stone's throw from the historic Souhegan River. Wilton has a good library origin story to tell. After two devastating fires on Wilton's Main Street that destroyed the town's library rooms each time, in a special town meeting held December 11, 1907, the townspeople of Wilton accepted the land and building for a library from the Hon. David A. Gregg, of Nashua, NH, who was a summer resident of Wilton. The library was officially dedicated September 22, 1908, and according to several newspaper accounts, was considered "one of the finest library buildings in the state."
The 108-year old building may be on the National Registry of Historical Places, but inside, it is teeming with young, vibrant activity. "The community of Wilton is fabulous," says Stephanie Loiselle, Youth Services Librarian. "We have a great public school system with about 500 kids in K-12 from two towns. We also have a private Waldorf school system - Pine Hill and High Mowing - on the other side of town, bringing kids in from surrounding communities." Wilton also has a large homeschooling population. All children who go to school in Wilton are allowed a library card, and programs are open to anyone for free. "We even have one homeschooling family who commutes about 45 minutes to attend our math and science programs!" she says.
Wilton is largely a commuter community, which means that the Wilton Public and Gregg Free Library, or Wilton Public Library, as it is known locally, have a lot of children spending time at the library. "Parents are often working long hours outside the home," says Loiselle. As a result of this and Wilton Public Library's proximity to the schools, "we see a lot of children after school, spending time until a caregiver is able to pick them up." To help meet the needs of this younger crowd, Loiselle hosts programs after school. "These kids are often hungry to learn and play. They are eager for an activity to engage in to keep them busy, and to connect with their peers."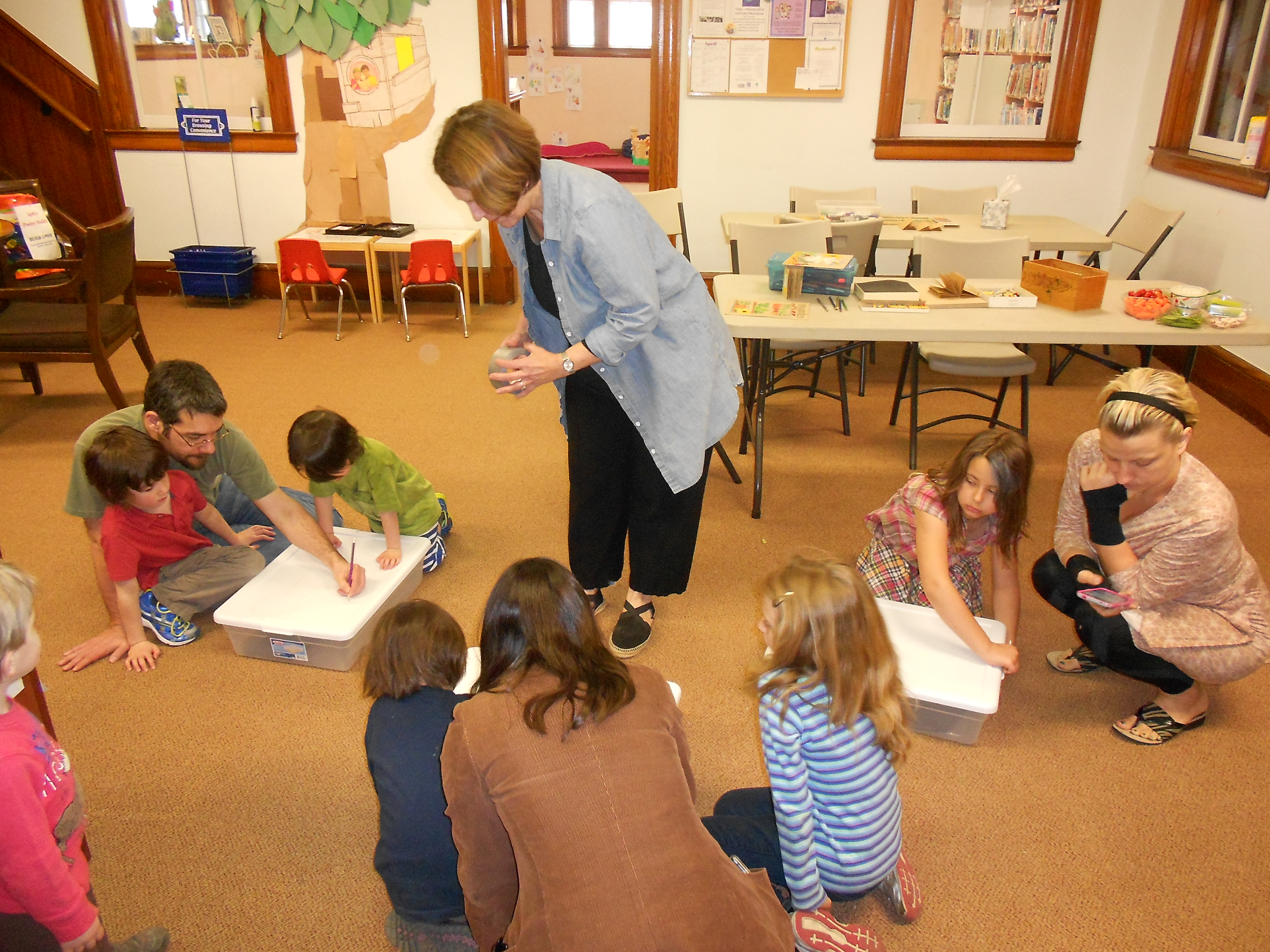 Loiselle's children's programming extends well beyond the after school rush. Recognizing that there are a lot of children who are hungry during the summer, she partnered with Wilton's WIC office and local farms to create "Snacks in Stacks." They received a community grant from the Walmart Corporation to purchase food and cooking supplies like hotplates. Loiselle engaged a local school nursing assistant to help run the program, and two WIC nutritionists came one week to teach them how to cook foods from the WIC Voucher Program List. "I thought with all these partners, I would be able to give the best possible food that was both delicious and nutritious," says Loiselle. "Without state funding, I needed a way to get the food and supplies, and it worked out well." With her program, Loiselle was able to feed hungry kids and their families who attended the programs, while teaching basic cooking techniques as well as food preparation and safety. With the leftover food, Loiselle was able to feed children coming in by themselves outside of the program.
Loiselle, along with Library Director Pat Fickett, hope that by participating in Small Libraries Create Smart Spaces, they will be able to expand on their existing programs. "It is very important because we have so many kids coming to engage in our STEM programming," says Loiselle. The Wilton Public Library staff hope that having a dedicated space for learning will not only benefit their younger patrons, helping them feel empowered to explore and learn the way they want to, but that it will also benefit other library users as well.
It's time to say goodbye to New Hampshire, but we are staying in New England as we venture to our next stop. Heading south through Massachusetts and on to Connecticut, we can take a pit-stop about halfway in our journey to the next library. Perfect for book-worms and history lovers, take a break in Hartford, Connecticut and visit the Mark Twain House and Museum. There are several tours to choose from, including the Living History Tour and the Graveyard Shift Ghost Tour. Mark Twain's house isn't the only literary stop in Hartford. Just around the corner, you can check out the Harriet Beecher Stowe Center. Take The Stowe Center Experience Tour or The Family Tour. If you happen to go through in October, you can take the Spirits at Stowe Tour. After we've had our fill of literary giants, it's time to get moving because we are heading to New York.
Cornwall Public Library, Cornwall, New York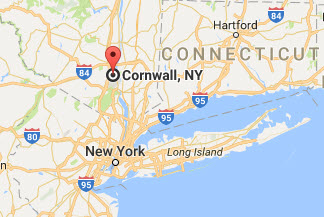 Home to just under 13,000 residents, the town of Cornwall, New York, sits on the western shore of the Hudson River, fifty miles north of New York City. Cornwall's rural quaintness and small town allure combined with its pastoral setting of parks, riverfront, mountains, and evergreen forests contributed to its reputation as a health retreat in the mid-19th century. Cornwall boasts a rich Revolutionary War history. In fact, the Continental Army travelled through Cornwall's Canterbury roads from West Point to Newburgh, and General George Washington often stopped to visit David Sands, member of one of the founding families of Cornwall, along with other friends during that time.
On the corner of Hudson Street and Little League Drive sits the 10,000 square foot Cornwall Public Library. The library is not only chartered to serve the residents of the Cornwall Central School District (which encompasses the tax payers of the town of Cornwall, the Village of Cornwall on Hudson, and portions of New Windsor and Woodbury), it also serves the families of the West Point Military Academy, located seven miles away. Seventy-five percent of West Point's 685 households have children under 18. When the onsite West Point Library, which had allowed family access, closed in 2015, Library Director Mary Lou Carolan definitely noticed. "Our library has seen a significant uptick in library card applications, building usage, and program attendance from these West Point families." While this influx is certainly welcome, it also puts pressure on the library's existing services. Says Carolan, "Two years ago, a referendum to support our plans for a library building expansion project was voted down." Carolan hopes to transform existing space into "creative, dynamic and flexible learning spaces that will enable us to serve the growing needs of our community with an innovative and creative environment."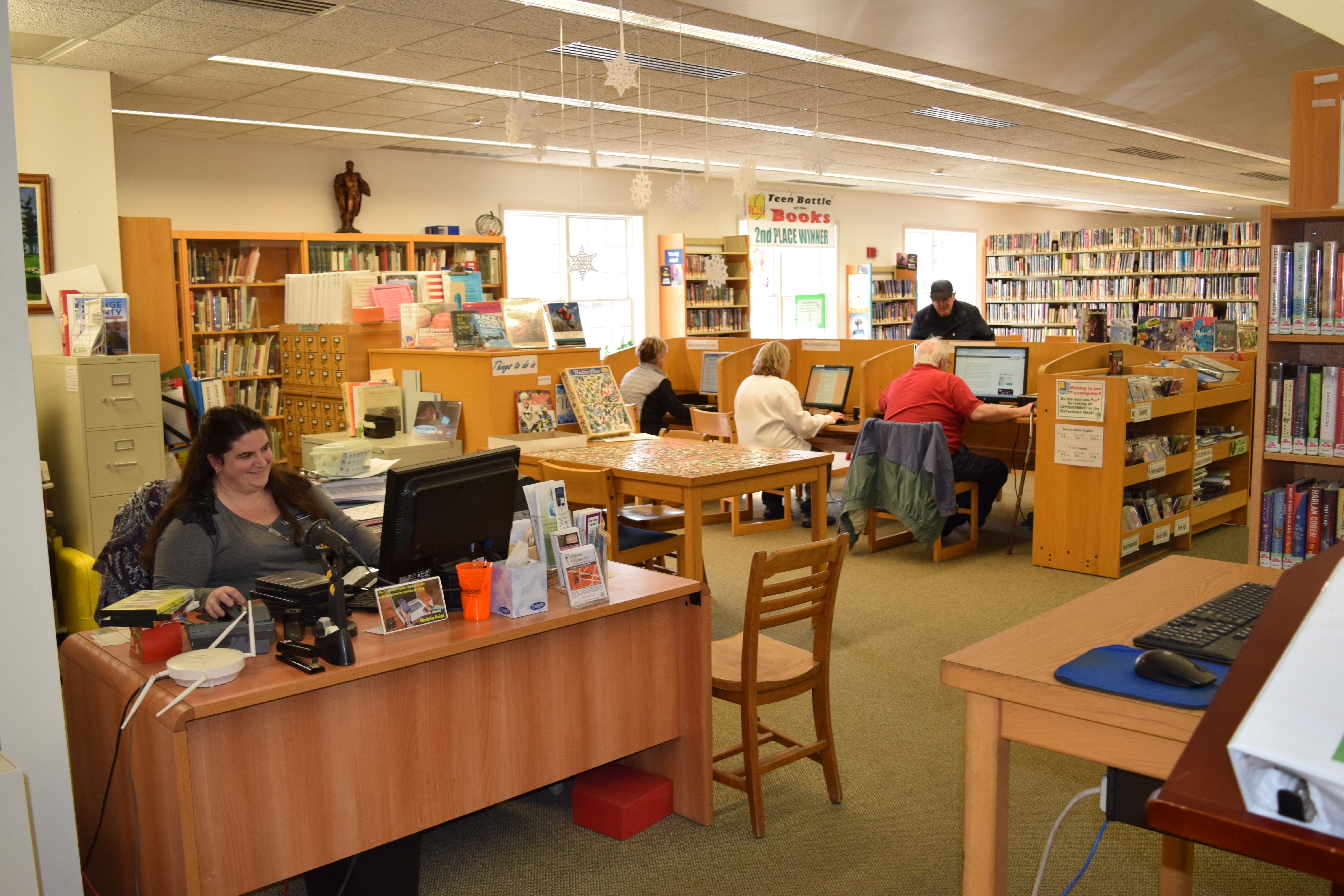 Cornwall is not only home to residents whose families have been in the area for 100 or more years, it is also home to "newer" residents and a politically active population. In order to bring these diverse audiences together, Cornwall Public Library launched the "Community Conversations" workshop series. Aiming to increase communication between local government, small businesses and community organizations, the library serves as the "neutral public forum and catalyst to get people talking and community projects moving by bringing people and ideas together in an informal, conversational environment." To facilitate these conversations, Carolan reached out to the town leaders (town council, chamber of commerce, school board and other community organizations) and invited them to participate in the forums and provide input on important issues like economic development, downtown revitalization and sharing of community resources. Even though these town leaders did not initially understand the library's desire to be the catalyst in these conversations, they are now offering new topics such as grant and funding opportunities for the 2017 series. Through their "Community Conversations" series, Carolan says Cornwall Public Library is "creating positive change through unity, communication, and relationship building among community leaders as well as an enhanced awareness and perception of the library as an integral player and a center of strength in the community."
By participating in the Small Libraries Create Smart Spaces project, the Cornwall Public Library hopes to expand their current community engagement and program offerings. "The timing is perfect," says Carolan. With an enthusiastic staff and board, the Cornwall Public Library is ready to actively engage the Cornwall community to create a space that is flexible and active while being environmentally sustainable.
Heading north on Interstate 87, we are going to pass through the Capital City of Albany, on the way to our next stop, Greenwich, New York. Albany's rich, almost 400 year history includes Henry Hudson's 1609 voyage northward that ended near Albany, and for you "Hamilton: An American Musical" fans, Albany is home to the Schuyler Mansion where Elizabeth (Eliza) Schuyler married Alexander Hamilton in 1780.
Greenwich Free Library, Greenwich, New York
The village of Greenwich, New York, is uniquely situated. It is less than an hour from New York's Capital District, Lake George, the Adirondacks and southern Vermont. Greenwich offers its residents and visitors great restaurants, attractive shops and quick access to some of New York's and Vermont's best recreation activities. Even with this easy access to outside visitors, Greenwich maintains a strong identity and sense of community. Many native residents stay in the town or return to raise their families. Greenwich Free Library Director Annie Miller echoes that sentiment, saying "There is good cooperation among local agencies and nonprofits to provide services that engage the whole community."
Located on Main Street, in the middle of the village and less than a quarter mile from the Greenwich Central School, is the Greenwich Free Library. "We have good community support and new programs are received well," says Miller. One of the programs received especially well at the Greenwich Free Library is their Early Literacy Programming. "We were hearing from kindergarten teachers that kids were not prepared academically or socially and parents were not aware of the expectations," says Miller. To help meet that need, the Greenwich Free Library staff participated in Ready to Read at New York Libraries training. They also worked with local kindergarten teachers to understand the skills and behaviors needed, and reached out to a regional early learning network to learn about current resources and make contacts. The library made connections with the area WIC, Head Start programs, and home daycare providers. As a result, Miller says "We have seen a number of these folks at our programming for the first time." By working with these agencies to understand the barriers to participation, the Greenwich Free Library increased attendance to their programs, especially by low income families, dads and other groups not previously seen at the library.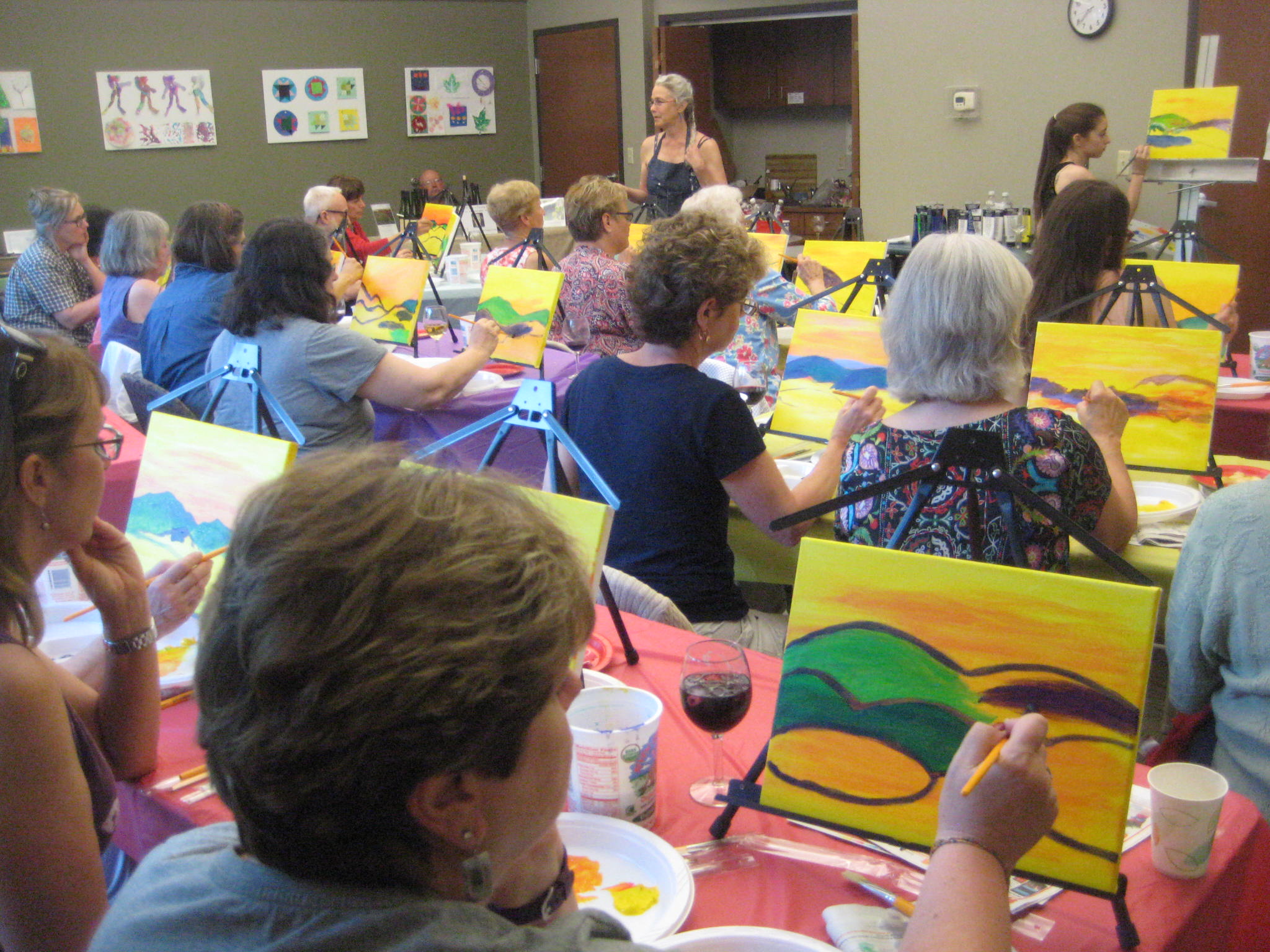 Miller and the rest of the Greenwich Free Library staff are eager to continue expanding their services through the Small Libraries Create Smart Spaces project. "We are due to update our plan of service just as we make underused space fully available," says Miller. "This is the perfect time to engage in this process to create an asset that meets our community's needs for years to come." She adds, "We know that we've got the potential to do great things for and with our community." We could not agree more.
That wraps up our time in New Hampshire and New York. Join us in our final installment of this virtual road trip when we continue down the east coast visiting Pennsylvania and North Carolina, and then over to Alabama before ending our journey in the Lone Star State—Texas.
Small Libraries Create Smart Spaces
Fifteen small U.S. public libraries were selected to participate in the Small Libraries Create Smart Spaces project. The selected libraries are:
Caledonia Public Library, Caledonia, Minnesota
Cornwall Public Library, Cornwall, New York
Glenns Ferry Public Library, Glenns Ferry, Idaho
Greenwich Free Library, Greenwich, New York
Honey Grove Library & Learning Center, Honey Grove, Texas
Hot Springs Library, Hot Springs, North Carolina
Ignacio Community Library, Ignacio, Colorado
James Kennedy Public Library, Dyersville, Iowa
Madison Public Library, Madison, South Dakota
Norelius Community Library, Denison, Iowa
Punxsutawney Memorial Library, Punxsutawney, Pennsylvania
Ronan Library District, Ronan, Montana
Town Creek Public Library, Town Creek, Alabama
Tucker Free Library, Henniker, New Hampshire
Wilton Public and Gregg Free Library, Wilton, New Hampshire
This two-year project is made possible by a National Leadership Grant from the Institute of Museum and Library Services and is implemented in partnership by WebJunction and the Association for Rural and Small Libraries.