Attributes of a Modern Library
Betha Gutsche
/
24 August 2017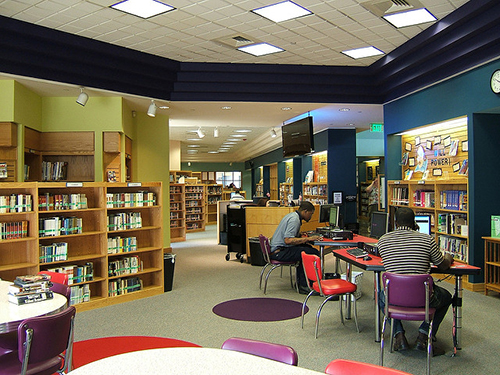 How does your library rate on the key attributes of a "modern library"? Beyond Access, an organization that works with some of the smallest and most resource-challenged libraries in the world, compiled a graphic checklist of the basic qualities of a welcoming and friendly library in Modernizing Your Library's Space. Participants in the Small Libraries Create Smart Spaces ("Smart Spaces") project were asked to rate their library in a survey derived from the Beyond Access checklist.
Assess the status of your own library: Take the survey (10 minutes). Use the results of your self-assessment to start a conversation or instigate action at your library.
Results for the Smart Spaces participants were predictably spread across the spectrum of attributes.
A majority of respondents were "absolutely there" on the following significant qualities, with most of the others in the "good but room for improvement" rating:
Full of natural light
Shelves are easy to reach
Technology is accessible to patrons and visible to staff
Seating for collaboration and for independent work
 Distinct zones for different uses
On the other end of the spectrum, most of the participating libraries rated themselves "just getting started" or "not at all" on the following qualities:
Lots of comfortable furniture
We use less than 40% of shelf space
Plenty of friendly signs
Furnishings are movable to separate spaces
Movable bins and boxes
Although participants whose libraries scored low first felt it was an "epic fail," they soon turned around to seeing it as an "epic opportunity." As one participant noted, "Everything on the list is something I have thought about and have wanted to change."