IMLS: Building Digital Communities
Last Modified: 17 July 2012
Developing the Framework
IMLS, together with the University of Washington Technology & Social Change team, the International City/County Management Association (ICMA), and TechSoup Global consulted with hundreds of community members and experts to identify a framework of goals and strategies for Building Digital Communities.
The framework is designed to engage all sectors—libraries, city/county managers, community-based organizations (CBOs), and other stakeholders—to form coalitions and make strategic decisions about increasing access to broadband and adoption of digital technologies.
Read more about the development of the framework:
IMLS and the team articulated this vision: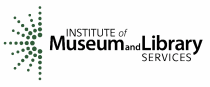 In a digitally inclusive community, all people, businesses, and institutions will have access to digital content and technologies that enable them to create and support healthy, prosperous, and cohesive 21st century communities.
Applying the Framework

In November 2011, IMLS awarded a grant to WebJunction, in partnership with TechSoup Global and ICMA, to build upon the framework and work with a selection of communities to help them set a course for expanding their digital inclusion capabilities.
Read more information about key grant activities:
This work is licensed under a &nbspCreative Commons Attribution 3.0 United States License