Join WebJunction and OCLC in Orlando at these ALA Annual Conference Events
Erin M. Schadt
/
27 May 2016
This June WebJunction is Orlando-bound for the American Library Association (ALA) Annual Conference & Exhibition. If you are planning to go, we'd love to see you!  
WebJunction is a program of OCLC Research and there are some great sessions, conversation starters and much more from the WebJunction and OCLC teams. Here are some highlights to check out.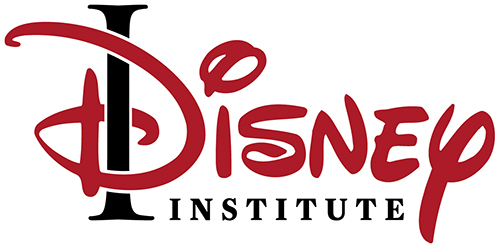 OCLC Symposium presents: Disney's Approach to Quality Service
Friday, June 24, 2016 — 1:00 p.m. to 4:00 p.m. (details and RSVP)
Location: Orange County Convention Center, Room W110
Libraries create memorable experiences and share important programs every day. But what happens when libraries truly focus on the user experience and put it at the center of everything they do? 
Excellent service does not simply come from a friendly transaction or helpful technology—it is the result of truly understanding your customer's expectations and putting the right processes and standards in place to achieve them. By uniting your people, place(s) and processes through a clear focus on the user, exceptional service becomes possible across all customer touchpoints. With more than 90 years of world-renowned customer service, no one understands that better than Disney. You'll come away with inspiration on how you can create new and impactful user experiences.
Learn more about the Disney Institute, and make sure to RSVP for this special event here.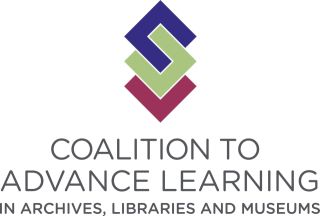 Conversation Starter: Libraries, Archives, Museums - Better Together
Saturday, June 25, 2016 — 4:00 p.m. to 4:45 p.m. (details)
Location: Orange County Convention Center, Room W414CD
OCLC is a lead member of the Coalition to Advance Learning in Archives, Libraries and Museums, and participants in the coalition's newest initiative, the Collective Wisdom: Libraries, Archives, and Museums (LAM) Conference Exchange, will share their experience at this conversation starter meeting.
Collective Wisdom's mission is to break through the barriers between libraries, archives and museums (LAM), and explore cross-sector culture, policies and practices, especially related to the continuing education and professional development of our workforce. Find out what they have learned about getting out of their silos. Join this ongoing conversation to share your ideas and visions for creating a strong LAM network that delivers high-quality services to our communities.
Best Practices in Training Showcase (LearnRT)
Sunday, June 26, 2016 — 1:00 p.m. to 2:30 p.m. (details)
Location: Rosen Centre, Room Salan 03/04
Come see the best practices of your training, learning and presenting peers at this annual showcase. Share your tips, tricks, things that worked and things that didn't work but you learned from at this open showcase and presentation. We want to hear how awesome you are and how you have helped your staff and community thrive.
WebJunction will have a table at this event to share great resources, and we invite you to stop by and learn about our current programs.
Anytime + Anywhere = Never: Tackling the Motivation Challenges of Continual Learning
Monday, June 27, 2016 — 8:30 a.m. to 10:00 a.m. (details)
Location: Orange County Convention Center, Room W110B
WebJunction's very own Programs Manager Betha Gutsche will present with Elizabeth Iaukea, Digital Inclusion Librarian at Washington State Library.
We all aspire to be lifelong learners, especially in service of our library patrons. And we have all hit the snag of "Anytime + Anywhere = Never"―the reality that unlimited access, unbounded time and lack of external motivators often means that our learning never gets off the ground. In this collaborative and interactive session, we will surface and critically examine those barriers. Gutsche and Iaukea share case studies that demonstrate how individual motivation is stronger when people learn together and leverage connected exploration, whether it's a large public library system or a small library with few staff.
Drawing on these case studies, knowledge of the workings of the brain, and an understanding of the "modern learner," we will work together to define solutions that will help us individually and collectively crest the wave and stay on top of our learning needs. By formulating solutions and plans to just get started on our own learning paths, this learning could last a lifetime.
OCLC Research Update
Monday, June 27, 2016 — 10:30 a.m. to 11:30 a.m. (details)
Location: Orange County Convention Center, Room S320 A-C
As a program of OCLC Research, WebJunction will participate in this presentation. OCLC Research, one of the world's leading research groups devoted to challenges facing libraries and archives, will present overviews of several active research projects. Following the briefings, audience members will be invited to offer comments and ask questions.
More OCLC events and sessions
OCLC is hosting many sessions and events that present great opportunities to connect with your colleagues and span subjects such as shared print, data-driven website design, linked data and more.
Learn more about these OCLC events and RSVP here.